Melaleuca 2016 Sales Up 31% To $1.75 Billion
February 28, 2017
By Team Business For Home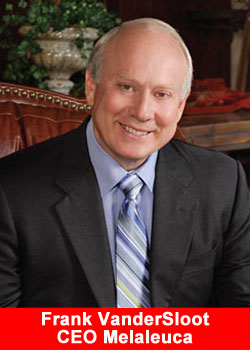 According to very well informed sources Melaleuca has announced that the USA based company experienced a record-setting year in 2016 with annual sales revenues exceeding $1.75 billion in sales, up 31% compared to 2015 ($1.33 Billion)
Melaleuca has become one of America's most consistent growth companies, for the past 31 years, Melaleuca has experienced exceptional growth. For five consecutive years from 1991 through 1996, the company was listed in the Inc. 500, ranking as one of America's fastest-growing companies.
Therefore, it is noteworthy that in 2016, Melaleuca grew more in both revenues and customers than in any previous year. Its U.S. and Canadian operations continue to lead in volume.
Melaleuca gained tens of thousands of new customers around the world. There are now more than 1 million households purchasing Melaleuca products on a monthly basis across the 18 countries where it operates. Melaleuca has more "preferred customers"—meaning loyal customers who order consistently month-after-month—than at any point in its history.
According to the Melaleuca Income Statistics:
24% of all Melaleuca customers have referred at least one customer but fewer than eight customers. As those customers purchase products directly from Melaleuca, those who referred them receive a small commission. These households are not necessarily interested in the financial opportunity. Their relationship with Melaleuca is primarily because they love Melaleuca products. Their "status" is determined by how many customers they have referred.
A Product Advocate has at least one customer. A Product Advocate 2 has referred at least two customers and a Product Advocate 3 has referred at least four customers. While these individuals may not be considered serious business builders, their customers (like the vast majority of Melaleuca customers) come from word-of-mouth referrals. Therefore, the overall contribution of these individuals is significant.
About Melaleuca
Melaleuca: The Wellness Company® enhances lives by developing, manufacturing and marketing more than 480 natural health and wellness products. These health, home cleaning, pharmaceutical and personal care products are designed to be safer and more cost-effective than grocery store brands. Visit melaleuca.com for more information.