Nerium International Now Open For Business In Hong Kong
February 19, 2017
By Team Business For Home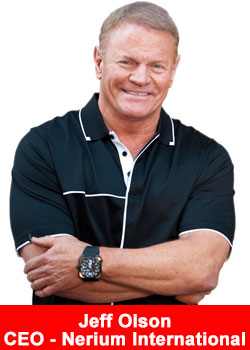 A leader in science-based, age-fighting skincare products, Nerium International has officially opened for business in Hong Kong.
Nerium International is proud to introduce its Age-Defying Night Cream, NeriumAD™ Formula, Age-Defying Day Cream, NeriumAD ™ Formula, and Firming Body Contour Cream, NeriumAD™ Formula to consumers across Hong Kong.
Nerium International launched in 2011, and, since then, the direct selling powerhouse has achieved record-breaking sales and has earned several industry accolades, while providing business opportunities and building countless consumer fans throughout the U.S., Canada, Mexico, South Korea, Japan, Australia and most recently Colombia.
The luxury skincare products contain innovative ingredients that fight the signs of aging.
"We are honored to introduce our revolutionary products and pioneering business opportunity to consumers across Hong Kong, a country known for its sophisticated people who have an on-trend beauty and fashion style," said Nerium International Founder and Chief Executive Officer Jeff Olson.
"As a thriving market for both the global anti-aging skin care segment and direct sales industry, Hong Kong is the ideal market to grow our Asia-Pacific presence."
In addition to introducing first-of-kind, science-based products and groundbreaking business ventures, Nerium International opened its Hong Kong Brand Center at 1407 Lippo Sun Plaza, No. 28 Canton Road, Tsim Sha Tsui in Kowloon.
The Brand Center allows consumers to learn more about Nerium International's products and serves as a resource center for Nerium International's Independent Brand Partners who sell the products, training them with advanced relationship marketing tools and materials to help grow their personal businesses.
"We decided to open our first Nerium International Brand Center based in Hong Kong in Kowloon. It's in an accessible area known as the urban shopping, arts and entertainment district. This serves as a great location to support the business and ensure the success of Independent Brand Partners," Olson said.
Overseeing Hong Kong operations is General Manager of Hong Kong Eris Ching, a well-versed sales professional who has effectively led daily business operations for direct sales companies based in Hong Kong. Ching manages daily operations and new business development and assists as the liaison between Nerium International's global headquarters in Dallas, Texas and the new Hong Kong office.
"I am grateful to join the Nerium International family and introduce our extraordinary products and entrepreneurial opportunity to the people of Hong Kong," Ching said. "Nerium International is a company with a culture rooted in a philosophy of loving, caring and sharing, and I am very proud to be a part of this organization."
Nerium International's loving, caring, sharing philosophy is based on its mission of "making people better." This mission is fulfilled by its executives, corporate employees and Independent Brand Partners across the globe through its Nerium Ripple Foundation, which encourages all to take responsibility and collectively change the world by partnering with organizations such as Big Brothers Big Sisters, World Vision and the SUCCESS Foundation.
For more information on Nerium International, please visit:https://www.neriuminternational.hk/.
About Nerium International
Based in Addison, TX, Nerium International is a global relationship marketing company with Age-Defying products crafted from cutting-edge research and science. Founded in 2011, Nerium International has shattered industry sales records while developing a strong customer base in North American, Latin American and Asia-Pacific markets.
This unprecedented success has allowed Nerium International to generate $1 billion in cumulative sales after just four years. Nerium International was recognized for its historic growth by ranking No.1 on the 2015 Inc. 500 List of fastest-growing private U.S. companies in consumer products and services and No. 12 in overall, as well as No. 38 on the 2016 Direct Selling News' Global 100 List.
Led by an executive leadership team with vast domestic and international experience, Nerium International is committed to providing an excellent product line based in real science and providing its Independent Brand Partners with a life-changing and outstanding business opportunity through relationship marketing. For more information, please visit: https://www.nerium.com.