Team Beachbody Terminate Distributors When They Participate In An Other Opportunity
February 24, 2017
By Team Business For Home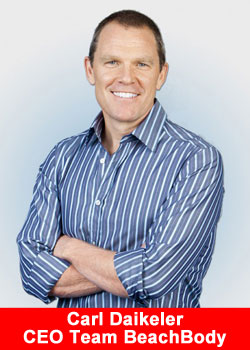 Team Beachbody sales in 2015 topped $780 million with a network of 450,000 distributors.
According to the Beachbody website:
As a Team Beachbody Coach, you can begin earning money right away by helping others. The products you'll be offering are proven successes—backed by multimillion dollar ad campaigns—they're brands people already want to buy. You'll earn up to $105 for every Beachbody Challenge Pack you sell and a 25% commission on all of your other retail sales. And if you choose to build a network of Coaches below you, you can earn even more.
However in a recent internal message to their distributors (Beachbody Coach) distributors are forbidden to participate in an other network marketing opportunity. For many distributors this is the end of the word INDEPENDENT.
The internal message:
As we strive to make the Beachbody Coach opportunity the best it can be and to protect all of your hard work helping people and building organizations, we regularly review our policies to ensure we remain competitive and in line with other leading network marketing companies.
As many of you have seen, there can be considerable distraction and unethical activity when new network marketing companies pop up promising the "next big thing."
And while Beachbody always wants to provide our Coaches the opportunity to pursue what will make them the most fulfilled, especially being their own CEO, we cannot allow people to purposely target and poach the downlines of our hard working Coaches.
As a direct result of our need to support and protect our Coaches from any type of this damaging behavior, we are announcing an important change to Section 3.10 of the Team Beachbody Coach Policies & Procedures (Conflicts of Interest).
Effective today, Beachbody Coaches, at any rank, may not participate as a distributor or representative with any other network marketing business while they are enrolled as a Beachbody Coach.
For Coaches currently enrolled in any other network marketing company outside of Beachbody, we will provide until March 15, 2017 to allow those Coaches to wind down and formally terminate their position in any other network marketing business.
Following March 15, 2017, any Coach found to be operating as a distributor in another network marketing business will be subject to immediate discipline, including suspension or termination.
Note that Coaches may still purchase products from another network marketing company as a discount or preferred customer, but only if they are not promoting or receiving any form of compensation from the other company (including any payments, free or further discounted products, or similar benefits).
About Beachbody
Beachbody, a worldwide leader in health and fitness headquartered in Santa Monica, California, was founded in 1998 by Carl Daikeler and Jon Congdon with the mission to help people achieve their goals and enjoy healthy, fulfilling lives. Beachbody's formula of world-class fitness, nutrition, motivation and support has proven again and again to deliver results for its customers.
Whether through Beachbody on Demand (BOD) the streaming platform featuring Beachbody's portfolio of iconic fitness brands like P90X®, INSANITY®, 21 Day Fix®, and CIZE®; via its "Daily Dose of Dense Nutrition" superfood shake, Shakeology; or through its premium line of sports nutrition supplements, Beachbody Performance, the Beachbody name has come to define the power of putting a healthy lifestyle within everyone's reach.
Beachbody products can be purchased on its websites, and via its more than 450,000 strong Team Beachbody Coach network of independent distributors. Beachbody On Demand, featuring more than 400 streaming workouts, is available through its own mobile app for iPhone, as well as on Apple TV, Roku TV models, Amazon Fire and Google Chromecast, and now in over 120 countries around the world through BeachbodyGlobal.com. For more information please visit Beachbody.com.