The Party Plan – An UnderEstimated Way To Make A Great Living – Arbonne Review
February 7, 2017
By Team Business For Home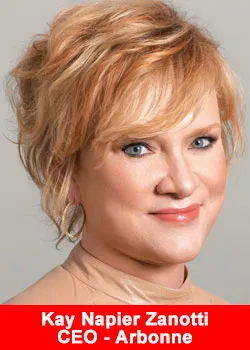 Direct Selling has basically 2 kinds of compensation plans to make a living possible for a distributor: The Network Marketing compensation plan and the Party Plan. Around a party plan there are myths and mis-understandings:
You can not make much money in a party plan
'It's for stay at home mums
It's not sexy for young people
You have to wait for weeks before you get your money
If you analyze the earnings in a party plan compensation plan, in this case Arbonne, the truth is different. The average party plannes holds two to four a month including in-home, online and virtual parties, plus direct orders through customer accounts. Party plan companies have combined their party plan with network marketing compensation strategies, and therfore made it possible to earn much more.
Companies pay commissions by direct deposit weekly or twice a month on personal sales, with team commissions paid at month-end. Most provide direct deposit to an e-wallet, on a company branded debit card or into a bank account for instant access and maximum convenience.
Arbonne is a direct selling company that operates in the United States, Australia, Canada, the United Kingdom, and Poland with a network of approximately 267,700 active Independent Consultants and 931,000 preferred Ccustomers as of the end of 2015.
The company has sales of the $400 million in 2013, and by 2015 reached revenue of $502 million. For 2016, each of the company's markets will show revenue numbers have climbed; North America was up 8 percent; Poland, 90 percent; the U.K., 24 percent and Canada, 13 percent.
Arbonne is a highly regarded premium brand with a Swiss heritage. The products are healthy, botanically based and inspired by nature.
During 2015, Arbonne paid in excess of $231 million in Preferred Client commissions, overrides and bonuses (together "Earnings" ) to Arbonne Independent Consultants globally and $152 million in Earnings in the United States and its territories.
In the United States, Arbonne had an average of 182,500 Arbonne Independent Consultants during 2015. On a monthly basis, the United States had an average of 23,800 Active Arbonne Independent Consultants in 2015, or 13% of all U.S. Arbonne Independent Consultants.
Arbonne Income disclosure
Because not all Arbonne Independent Consultants qualify to receive Earnings each month, the figures in this compensation summary represent the average Earnings paid in 2015 to the individuals who did
Arbonne top earners on file
| Nr. | Name | Est. Month | Est. Year | Company |
| --- | --- | --- | --- | --- |
| | Donna Johnson and Thomas Tidlund | | | |
| | Cecilia Stoll | | | |
| | Euphiazene Linder | | | |
| | Susan McCannon | | | |
| | Martha McIntyre | | | |
| | Neta Irwin | | | |
| | Leanna Glander | | | |
| | Shelly Nelson | | | |
| | Lisa Beicker | | | |
| | Lisa Danks | | | |
| | Lisa De Mayo | | | |
| | Lisa Dickerson | | | |
| | Lori Buss | | | |
| | Lori Clark | | | |
| | Melissa Cole | | | |
| | Meloni Barkley | | | |
| | Michael Anderson | | | |
| | Miranda Burcham | | | |
| | Nancy Beaver | | | |
| | Nicole Bennyhoff | | | |
| | Shanna Argote | | | |
| | Shannon Johnson | | | |
| | Sherry Dace | | | |
| | Stephanie Anderson | | | |
| | Sue Cassidy | | | |
| | Susan Butcher | | | |
| | Vada Dressen | | | |
| | Wani Coker | | | |
| | Aleana Curney | | | |
| | Ann Cox | | | |
| | Anna Bowles | | | |
| | Anna Randazzo | | | |
| | Anne Dugan | | | |
| | Ashley Carpenter | | | |
| | Audra Berger | | | |
| | Carey Conley | | | |
| | Carol Bowdell | | | |
| | Carol Brewka | | | |
| | Cathi Almquist | | | |
| | Cheryl Burnett | | | |
| | Christy Aldrich | | | |
| | Cirina Culberson | | | |
| | Donna Bradley | | | |
| | Donna Corbin | | | |
| | Doreen Crow | | | |
| | Edward Bell | | | |
| | Elizabeth Braswell | | | |
| | Emily Alexander | | | |
| | Hillary Corcoran | | | |
| | Hope Baker | | | |
Showing 1 to 50 of 60 entries