Immunotec To Go Private In Acquisition Deal
March 27, 2017
By Nicole Dunkley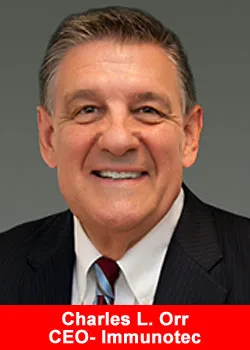 Supplement maker Immunotec Inc. is set to go private in a cash deal that values the company at roughly $25 million.
Immuno Holding S.A. de C.V. has agreed to pay $0.49 a share in Canadian dollars to acquire all common stock of Quebec, Canada-based Immunotec. The price is a 23 percent premium on the stock's Tuesday closing price on the TSX Venture Exchange.
Immuno Holding is led by Mauricio Domenzain and Nexxus Capital, one of Mexico's top private equity firms. Domenzain formerly oversaw North American markets for a prominent beauty and fashion brand in the direct sales channel.
"We believe the time is right to take this next step in the evolution of Immunotec," said Rod Budd, Chairman of Immunotec's board. "After undertaking a robust strategic review effort, led by Threadstone Advisors LLC, we are excited by the value to be delivered to Immunotec's shareholders."
Founded in 1996, Immunotec has a portfolio of nutrition, skincare and wellness products, including its flagship immune health supplement, Immunocal. The products are sold through more than 100,000 independent Consultants in Canada, the U.S. and Mexico. Celebrating its 20th anniversary in 2016, the company logged record sales of CA$109 million, with 58 percent year-over-year growth in Mexico.
"We have great respect for Immunotec's leadership team guided by Charlie Orr, CEO, as well as the independent consultants and look forward to working collaboratively to fuel such growth and to support the current momentum Immunotec has been experiencing over these past years," said Domenzain.
Nexxus Capital has nearly two decades of investing history focused on midsize companies in Mexico and currently manages $1.2 billion in committed capital. Last month, Nexxus acquired electronic payments company TransNetwork, which specializes in transfers between the U.S., Mexico and other Latin American countries as well as domestic transfers within Mexico.
Immunotec officials said the deal with Immuno Holding is expected to close in June 2017, following a special shareholder meeting in May. In the course of the transaction, two founding shareholders, Charles Roberts and Dieter Beer, will cash out their stakes in the company, although Roberts will continue in his role as Chairman Emeritus. Another founding shareholder, John Molson, also will remain on board in an executive role.
About Immunotec Inc.
Immunotec is a Canadian-based company that develops, manufactures, markets and sells research-driven nutritional products through direct-to-consumer sales channels in Canada, the U.S., Mexico, the Dominican Republic, the United Kingdom and Ireland. The Company offers an extensive family of nutritional, skin care and wellness products targeting health, weight management, energy and physical performance.
Please visit us at www.immunotec.com for additional information.