LegalShield Launches New Business Service
March 15, 2017
By Team Business For Home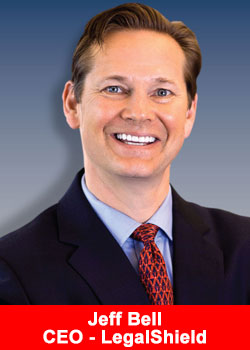 LegalShield, one of North America's leading providers of affordable legal plans and identity theft solutions for individuals, families and small businesses, announced today Launch by LegalShield, the newest product in the company's portfolio.
Launch by LegalShield gives entrepreneurs a smarter, faster, better way to establish a business. It offers founders three options: a Limited Liability Company (LLC), a Doing Business As (DBA) registration, and a Corporation. In addition to the business entity formation, Launch also includes a three-month membership to LegalShield.
This membership includes phone consultation on an unlimited number of business topics, legal document review, letters and phone calls on the member's behalf, debt collection letters, and other personal matters such as estate planning and moving violations. These services are provided by North America's only dedicated network of law firms and lawyers covering 50 U.S. states and four Canadian provinces.
"Every year, founders set up more than 700,000 small businesses, yet the process of getting established the right way can be daunting—and take attention away from other crucial tasks such as product development.
explained LegalShield CEO Jeff Bell.
To kick off Launch by LegalShield at SXSW, the company is hosting a reception featuring YouTube star Jacques Slade (YouTube.com/kustoo), whose videos have helped him become a cult hero to other people wanting to start a business based on their passionate interests. Slade specializes in revealing the latest athletic footwear to a devoted audience around the globe who follow his highly anticipated unboxing videos and VLOGs. LegalShield tapped him for his tremendous influence in reaching Millennials and young people who want to start their own business, particularly in music, fashion and technology.
"Too many entrepreneurs are unprepared for the unexpected legal challenges that can arise in starting a company. They often don't know how to protect their personal assets from potential claims, or how to handle employment regulations that vary from state to state."
Launch helps business owners understand their options and make the right choices. LegalShield's network of dedicated law firms will help members choose the right business formation, file all the paperwork, and are available as part of the membership after filing to answer any business or personal legal questions members have.
"Launch was designed with the modern entrepreneur in mind," continued Bell. "We are currently undergoing a massive cultural shift in employment trends and people are empowered to create the work they want to do anywhere, not just in Silicon Valley."
Starting at $145, Launch is 30 percent lower in price than the competition and both Standard and Deluxe packages include a three-month membership with LegalShield, giving members access to an experienced lawyer for all their business needs. Unlike competitor services that only offer DIY online legal services or referrals to lawyers, Launch offers the convenience of DIY technology with the assurance of a dedicated full-service law firm.
About LegalShield
LegalShield is one of the North America's leading providers of legal safeguards for individuals, families and small businesses. The company also offers one of the industry's most affordable and comprehensive identity theft plans, IDShield. LegalShield plans provide protection to more than 4.1 million individuals, and IDShield provides identity monitoring and restoration services to more than 1.5 million individuals across North America. More than 141,000 companies offer LegalShield and IDShield plans to their employees as a voluntary benefit.
For as little as $17.95 per month, LegalShield members get access to attorneys with an average of 19 years of experience in areas such as family matters, estate planning, financial and business issues, consumer protection, tax, real estate, benefits disputes and auto/driving issues. Unlike other legal plans or do-it-yourself websites, LegalShield has dedicated law firms in 50 states and four provinces in Canada that members can call for help without having to worry about high hourly rates.