Nerium International Celebrates Brand Centre Opening In Australia
March 24, 2017
By Nicole Dunkley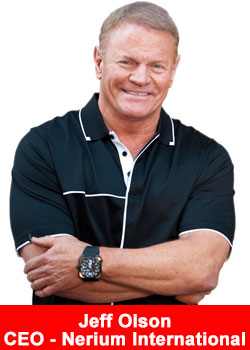 Nerium International™, a leader in age-defying skincare products, celebrated the Grand Opening of its Australian brand centre with a ribbon cutting ceremony Thursday, 23 March, 2017.
Jeff Olson, Nerium International's Founder and CEO, officially opened the Australian brand centre.
Special guests in attendance included: Deborah K. Heisz, President and Chief Operating Officer; Mark and Tammy Smith, Chief Field Officers; and Rick Arnold, General Manager of Australia; as well as Nerium International Independent Brand Partner leaders and key partners.
The global market leader in science-based, age-defying skincare products is also hosting a grand launch weekend at the Adelaide Entertainment Centre, starting Friday, 24 March 2017.
Australia is one of the most important regions for relationship marketing. And for a direct marketing brand with millions of customers since its launch in in 2011, the opportunity is huge!
"We're thrilled to bring our winning combination of unique age-defying products to Australia, Olson said.
"Our aim is to continue to offer cutting-edge products to the consumers of Australia that will set us apart in the market, as well as provide a great business opportunity for our Independent Brand Partners."
About Nerium International
Based in Addison, TX, Nerium International is a global relationship marketing company with Age-Defying products crafted from cutting-edge research and science. Founded in 2011, Nerium International has shattered industry sales records while developing a strong customer base in North American, Latin American and Asia-Pacific markets.
This unprecedented success has allowed Nerium International to generate $1 billion in cumulative sales after just four years. Led by an executive leadership team with vast domestic and international experience, Nerium International is committed to providing an excellent product line based in real science and providing its Independent Brand Partners with a life-changing and outstanding business opportunity through relationship marketing.