New MLM Company Launches – Lifebrook
March 17, 2017
By Team Business For Home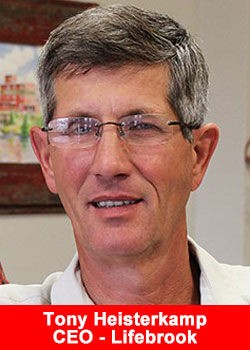 Lifebrook promotes America's indigenous superfood
Led by Midwesterners Tony and Jennifer Heisterkamp, a new direct sales company has been launched to promote the aronia berry, a superfood that grows naturally in the northern United States.
Aronia is little known, even among health care professionals, although it has been shown to surpass every other fruit in its antioxidant properties. A chart published by the USDA showed that aronia exceeds acai, pomegranate, blueberry, cranberry, noni and more than 250 other familiar superfoods in the antioxidants it provides.
During the nineteenth century aronia was transported to Europe, where it is now grown widely for the food industry and wine-making.
Numerous scientific studies have been conducted in university laboratories, proving the benefits of aronia for almost every aspect of human health, including the vascular system, the digestive system, the immune system, the liver, the skin, the eyes and the brain.
Lifebrook's initial products are PURonia, a proprietary blend of pure aronia juice, PURonia-CP, a crystalized aronia powder, and VITronia, an aronia-based multivitamin.
The company is promoting its products through a network of independent distributors. CEO Tony Heisterkamp explains that aronia is a perfect candidate for word-of-mouth marketing, because people naturally talk about the benefits they experience from consuming the superfood.
In addition, the founders are seeking to share the financial success of the company with everyday people. Lifebrook's compensation plan is designed to provide early cash rewards for beginners, and increasing rewards for those who build and teach teams of distributors.
Heisterkamp says:
"What makes our home-based business opportunity exciting is the aronia story. It's so easy to share the benefits of this amazing superfood.
And Lifebrook is a 100% American enterprise, with berries grown on small farms in the upper Midwest and products manufactured here in the US. Lifebrook will be helping people experience lasting wellness with a delicious, digestible natural food. And more than that, we'll be providing a pathway to a lifetime of financial security."