Ominto Approved For Uplisting To NASDAQ Capital Market
March 9, 2017
By Team Business For Home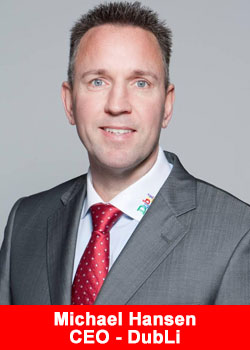 DubLi Network to benefit from Ominto's NASDAQ listing:
Ominto, the parent company of DubLi Network and the global leader and pioneer in online Cash Back Shopping, announced it has been approved for uplisting to the NASDAQ Capital Market, the world's largest and most respected stock exchange.
DubLi Network will benefit from Ominto's NASDAQ listing, which will commence on March 20, 2017.
The company's shares of common stock will continue to trade under the ticker symbol OMNT.
"Our listing on NASDAQ is a major corporate milestone for our company and a testament to the significant progress we have made over the past few years,
stated Michael Hansen, Founder and CEO of Ominto and DubLi Network.
Ominto will join leading global technology companies on NASDAQ, an exchange with a market value of $10.1 trillion.
Mr. Hansen continued,
We believe that listing on NASDAQ will help broaden our shareholder base, increase appeal to institutional investors, provide us with better liquidity and ultimately contribute to increasing shareholder value.
We look forward to our listing day and are excited about the next chapter of our company's development.
About DubLi Network
DubLi Network is a worldwide network marketing business that allows entrepreneurs to build a business by marketing the DubLi.com online shopping portal and co-branded BSP Rewards Partner Program sites.
DubLi Network offers people from all walks of life an opportunity to build a career or a secondary source of income by generating earnings from the products and services that consumers buy online every day.
The business, which has BAs operating in over 100 countries, rewards BAs for their sales and marketing efforts through a referral-based income.
DubLi Network is one of the top ten largest public direct selling companies in the world, and as the business continues to grow, so do the opportunities for our BAs.