Alyssa Cowart – TruVision Health Achieves $100,000 Per Month
April 14, 2017
By Team Business For Home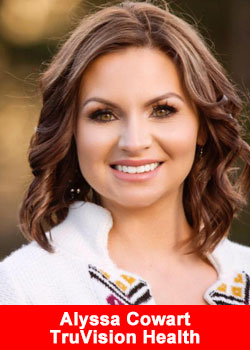 When Alyssa Cowart first stumbled upon TruVison Health, she fell in love with the products.
She knew that in order to have a successful home business, you must first have great products. If you can stand behind your product, it is easy to build a team that stands behind your message.
The TruVision Health message isn't a cheesy "Take a pill and get skinny" catch phrase, it's a company offering proper nutritional supplements and tools to encourage a healthier lifestyle for everyone.
Alyssa had experienced true financial hardships during her life being a young, teen mom of two boys. "I remember working two jobs and going to clean an office building at night. The days were long and the nights were shorter, trying to find a balance between work and family seemed impossible sometimes.
But I didn't want to be another 'teen mom' statistic that people wrote off, I wanted to beat the odds and give my boys the life they deserved. I knew there had to be a better way and I was determined to find it." Living in the smallest county in the state of Florida, there weren't many job opportunities for an uneducated mother of two. Alyssa knew she was going to have to make an opportunity for herself and that opportunity was TruVision Health.
"To say that this business opportunity is life changing would be an understatement, there are many days that I am still in shock over my success. When I look back on my income goals, I remember that first monthly check of 30k, it was an entire year's salary in one check!"
Alyssa has far surpassed her dream monthly income in less than three years, becoming the first Associate to make 100,000 dollars in the month of March. Alyssa needed something different as a business owner, something that would allow her time with her family, less stress, and more money. Being a TruVision Health Associate has given her all of these things by allowing her to be a wife and mother first and a business owner second.
"It's not about the money, it's about the freedom that comes with it.
The freedom to take my family on vacation and make memories that will last a life time. The freedom to give back to our local community. I know without a doubt, that it is a blessing to be a TruVision Health Associate because not only am I achieving my own goals, but I have the ability to help others accomplish theirs."
About TruVision Health
TruVision Health is becoming the global leader in premium health products. Beginning with the companies flag ship products designed to support and maintain healthy blood chemistry, TruVision Health is committed to designing cutting edge products that are effective.
For more information please visit www.TruVisionhealth.com