Jeunesse Partners With Championship FC Seoul Soccer Team
April 13, 2017
By Team Business For Home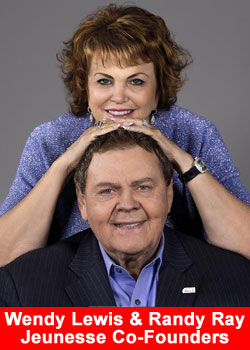 Global youth enhancement company Jeunesse has entered a sponsorship agreement with FC Seoul, South Korea's incredibly popular professional soccer team.
FC Seoul is one of the most successful teams in the K League Classic and is the League's current champion.
The team has a winning record and a huge fan base. In all, the team has won six League titles, two FA Cups (most recently in 2015), two League Cups and one Super Cup.
The sponsorship covers the 2017 season, which runs through the fall.
Jeunesse Chief Visionary Officer, Scott Lewis commented,
"We are thrilled to be aligned with FC Seoul and championship world class soccer.
The team and its fans represent vitality and excitement the Jeunesse brand is known for, and this partnership helps strengthen our profile in the world's third-largest direct selling market."
As part of the sponsorship, Jeunesse will receive two large 6 meter x 2 meter signs located in the most exciting spot of the team's home field, Seoul World Cup Stadium — prominently placed behind both goal gates, putting Jeunesse front and center during the most thrilling moments of the 2017 matches.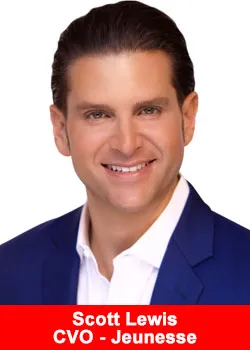 Seoul World Cup Stadium was built for the 2002 FIFA World Cup and is the largest soccer stadium in Asia with a capacity of over 66,000.
The prominent goal gate positioning will be highly visible, not only to the approximately 350,000 fans who attend 2017 season matches, but also to the large audience who watch the matches on three major Seoul television stations and follow the team on their robust social media channels.
The sponsorship agreement was signed at a special event that took place at Seoul World Cup Stadium during the April 8th game against Jeju United FC.
The signing event was broadcast through NAVER TV, Daum TV, and Africa TV. FC Seoul CEO, Jang Giju and Jeunesse Global Korea General Manager, Kelcey Kwon were on hand for the event, along with Jeunesse Leaders and Distributors as well as staff members from both organizations.
Jeunesse expanded into the South Korean market in 2011 and maintains a corporate office located in Seoul.
About Jeunesse
Jeunesse is a global direct selling company with a mission to positively impact the world by helping people look and feel young, while empowering them to unleash their potential.
The company's exclusive skin care and nutritional products form a comprehensive Youth Enhancement System. With multilingual customer service, back office support and a global enrollment system, Jeunesse utilizes a cutting-edge platform to share innovative products, training and support through 32 fully operational offices to markets in over 140 countries. Learn more at jeunesseglobal.com.