TruVision Health Sales Up 130% In Q1
April 25, 2017
By Team Business For Home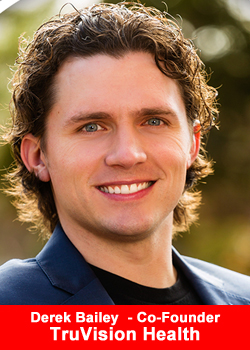 TruVision Health opened its doors with the primary goal of providing affordable yet effective health products.
Since opening in 2014, the company has done just that by being devoted to principles of sampling effective products instead of selling large, expensive product packs.
Although the company expected a slow growth, expectations were surpassed when they quickly started to gain momentum.
Now approaching it's third year anniversary this May, the company can truly say this philosophy not only created a powerful momentum but has sustained a solid growth.
This philosophy has proved to be much needed in the health and nutrition industry as TruVision Health's sales reached an all-time high of $5 million last month.
This growth is substantial; the company's first month sales were $68,000, in an industry that is riddled with stops and starts TruVision Health has maintained a healthy growth trajectory that is attracting thousands of people from around the world seeking better health.
About TruVision Health
TruVision Health is becoming the global leader in premium health products. Beginning with the companies flag ship products designed to support and maintain healthy blood chemistry, TruVision Health is committed to designing cutting edge products that are effective. TruVision is becoming a world leader for premium health products.
To participate in TruVision's global product sampling experience please send an email to support(at)truvisionhealth(dot)com and you will be connected with a local Associate in your area.
For those living in the United States and wanting to learn more about TruVision Health's full line of products visit TruVisionhealth.com.