Avon Sponsors Liverpool Ladies Football Club
May 3, 2017
By Nicole Dunkley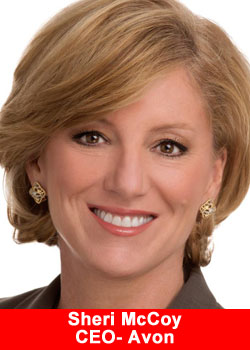 Avon Products Inc., the company for women, recently announced a ground-breaking sponsorship as the global beauty giant became Principal Partner of Liverpool Ladies Football Club and the Club's Official Ladies Beauty Partner.
Avon and the Liverpool Ladies FC herald a new dawn in women's football, as the partnership will see Avon become the team's first independent shirt sponsor to that of its male counterpart. Furthermore, for the first time in history, Avon will become the first female-focused brand to sponsor an FA Women's Super League Club.
"This sponsorship is another stride forward in our support for women and one that we're approaching with whole-hearted commitment as we embark on this new and exciting venture together," said Andrea Slater, General Manager of Avon UK.
"The teams and professionals we have spoken to on this journey are truly inspirational women, working together to achieve their goals, and we are very excited to be sponsoring Liverpool Ladies Football Club and supporting the women through all of their future successes."
Globally, women's football is gaining momentum, with 30 million girls and women playing football regularly worldwide; by 2018 women's football is set to become the second largest participant sport in the UK after the men's game. However, that was not always the case. In the 1920s, football was deemed a sport "unsuitable for women" in England; ever since the ban was lifted in the 1970s, the ladies sport has been on the back foot.
Recognizing these challenges, championing and empowering women is at the heart of Avon's dedication to women's football. To increase awareness and participation for the sport, Avon is pledging its commitment to the sport by supporting women's football, and giving the team the recognition and equality they deserve.
"Avon's purpose is to inspire and create a world with more empowered women," said Slater. "This sponsorship aims to inspire women all over the world to drive real change in women's football—breaking down social barriers, challenging stereotypes and empowering young girls and women to play the sport that they love."
Liverpool FC wore the team shirt featuring the Avon logo for the first game of the WSL (Women's Super League) Spring Series against Yeovil Town Ladies at Huish Park this past weekend. Liverpool FC—or, the Reds, as the team is known—won the game, 4–1.
"We are thrilled to welcome Avon to the Liverpool Ladies FC family as their first principal partner," said Billy Hogan, Liverpool FC's Managing Director and Chief Commercial Officer. "Avon is an iconic women's brand with a rich history and shares the same core values as Liverpool Ladies Football Club. We are looking forward to a fruitful partnership that will help bring women's football to the top of the agenda."
About Avon Products, Inc.
Avon is the company that for more than 125 years has stood for beauty, innovation, optimism and, above all, for women. With nearly $9 billion in annual revenue, Avon products are sold through 6 million active independent Avon Sales Representatives worldwide. Avon products include color cosmetics, skincare, fragrance, and fashion and home, featuring such well-recognized brand names as Avon Color, ANEW, Avon Care, Skin-So-Soft, and Advance Techniques.