Jeunesse European Regional Convention Draws Over 6,000 Attendees
May 11, 2017
By Team Business For Home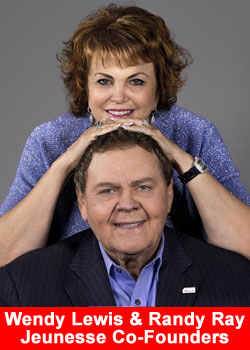 Global youth enhancement company Jeunesse held its annual European Jeunesse Regional Convention April 28-30 at the RAI Amsterdam Exhibition and Convention Centre, drawing more than 6,000 enthusiastic Jeunesse Distributors, making it the largest event in Jeunesse Europe history.
Jeunesse Founders Randy Ray and Wendy Lewis, along with Chief Visionary Officer Scott Lewis and his wife Isabel Lewis, were on hand throughout the event to welcome, inspire and interact with the thousands of attendees, who gathered from Europe and around the world.
A robust lineup of speakers, including Jeunesse Double Diamond Directors and Diamond Directors, Jeunesse Advisory Board members, President of Europe Kyle Copeland, along with other top European executives, educated, motivated, and shared valuable business tips and best practices.
"This event was an incredible opportunity to come together as one Jeunesse family to learn, grow and be inspired by the many accomplished leaders in our company, corporate executives and seasoned experts, who all brought tremendous value to the stage.
With top-rate leadership and enormous market potential, I am confident Jeunesse Europe is poised for extraordinary growth and excited to see what the future brings for our European family," said Scott Lewis, Jeunesse Chief Visionary Officer.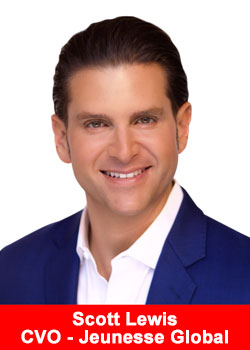 In addition to important training, generous recognition and valuable networking opportunities, the three-day event featured European product and program launches, a product exposition village and a Jeunesse Kids fundraiser that yielded over 80,000 euros (more than quadruple the goal) to benefit Het Vergeten Kind (The Forgotten Child Foundation). Much of the event program was shared live via Facebook.
Popular celebrity nutritionist, best-selling author, and ZEN Brand Ambassador Mark Macdonald rolled out the company's ZEN Project 8 weight management program, which pairs Jeunesse ZEN BODI products with the 8-week exercise and lifestyle program he created exclusively for Jeunesse.
A highlight of the weekend was the European launch of NV, an exclusive line of micro-mist foundations developed to allow anyone to create the enviable professional results of an airbrushed foundation look with an easy-to-use product line consisting of a primer, BB perfecting mist foundation (available in 9 shades) and a bronzer.
All the NV products utilize a proprietary aerobrush spray nozzle component to deliver a perfect airbrush finish, along with the benefits of the company's exclusive APT-200 polypeptide proprietary ingredient and skin-soothing aloe.
The company's third annual European convention in Amsterdam marks a milestone in Jeunesse Europe history as the largest, most action-packed event the region has ever seen.
About Jeunesse
Jeunesse is a global direct selling company with a mission to positively impact the world by helping people look and feel young while empowering them to unleash their potential. The company's exclusive skin care and nutritional products form a comprehensive Youth Enhancement System.
With multilingual customer service, back office support and a global enrollment system, Jeunesse utilizes a cutting-edge platform to share innovative products, training, and support through 32 fully operational offices to markets in over 140 countries. Learn more at jeunesseglobal.com.