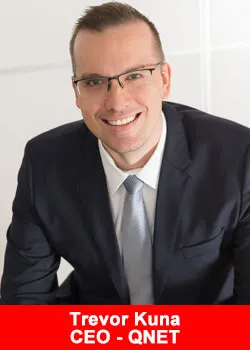 QNET Convention A Massive Success With Record 15,000 Attendance
May 16, 2017
Prominent Asian direct selling company QNET held its annual convention, V-Con 2017, in May in Penang, Malaysia.
The five-day extravaganza of inspiring presentations and new product launches was attended by a whopping 15,000 distributors who came from all corners of the world.
The five-day event presented prime opportunities for QNET's distributors, to learn from QNET's top leaders on how to go after their dreams and be in tune with the call to be limitless.
Another major attraction at this year's convention was the attendance of Bollywood star Vivek Oberoi who inspired the crowd with his personal stories of failure, success, and finding his purpose. As the ambassador for the Cancer Patients Aid Association (CPAA), Vivek presented the brave warriors (Divyuansha, 6, Lahu, 7, Aakhansha, 16, and Anita, 40) on stage to thank QNET for supporting their fight against the big C.
V-Malaysia 2017 also witnessed the launching of QNET's new products in the Home Care, Personal Care, and Luxury ranges as well as holiday packages with tripsavr 2.0.  With more than 30 QNET product brands on display at the 'QNET Carnival' exhibition area, SPICE transformed into a massive showcase of QNET's global business.
"In line with QNET's philosophy of RYTHM (Raise Yourself to Help Mankind), we always strive to give strong emphasis on the development of human capital. We want to see our IRs flourish further and become well-trained entrepreneurs.

Our IRs get the opportunity to learn every aspect of the direct selling business from leaders who are seasoned and successful. Events like our V-Convention are geared towards meeting the global standards of direct selling,"
commented Trevor Kuna, QNET Chief Executive Officer.
About QNET:
As a prominent Asian direct selling company, QNET provides a range of products that are offered through its e-commerce platform by its distributors, called Independent Representatives (IRs), in over 100 countries. The company also has offices and agencies in 25 countries worldwide, and more than 50 stockists, apart from localised operations or franchisees in a number of countries.
QNET is a member of the Direct Selling Associations of Malaysia, Singapore, Philippines, and Indonesia, the Hong Kong Health Food Association, and the Health Supplements Industry Association of Singapore, among others.
QNET is also active in sports sponsorships around the world, including football (Official Direct Selling Partner of Manchester City Football Club), Formula One, badminton and more, due to the company's strong belief that the drive, passion, and teamwork of sports mirror those of QNET. For more information, please visit QNET's website at www.qnet.net
Want to read the 11 reviews on QNet? Click here for QNet Review!