UAE DSA Organizes First Middle East Direct Selling Forum
May 9, 2017
By Nicole Dunkley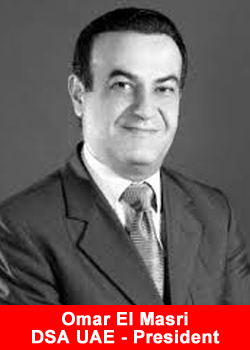 The Direct Selling Association of the United Arab Emirates (DSA UAE) recently facilitated the first Middle East Direct Selling Forum. Held in Dubai Festival City, the full-day event was organized to promote and protect the direct selling business model in the MENA (Middle East North Africa) region.
The DSA UAE had the full support of the World Federation of Direct Selling Associations (WFDSA), Department of Economic Development in Dubai (DED), the Dubai Chamber of Commerce & Industry, and the Department of Tourism and Commerce Marketing (DTCM) for the event.
Approximately 200 guests from the public and private sectors in the UAE and MENA region as well as regional and international direct selling executives and members of direct selling associations from the Americas, Europe and Asia Pacific attended the forum, which stressed the importance of the channel for the UAE, GCC (Gulf Cooperation UAE, DSA, Middle East, First Direct SellinCouncil) and MENA region.
Panel speakers shared experiences from international markets and gave recommendations on how the region can prosper by promoting and protecting direct selling at the foundational level. The speakers included DED Deputy Director General Ali Ibrahim; DTCM CEO Issam Kazim; Vice President of International Relations for the Dubai Chamber of Commerce & Industry Hassan Al Hashemi; COO and Executive Director of the WDFSA Tamuna Gabilaia; DSA UAE Chairman Omar El Masri; and DSA UAE Executive Director Poorya Montaseri.
Direct selling generates $200 billion annually through the involvement of over 100 million people. The regional direct selling channel is currently booming, creating a positive socioeconomic impact on commerce, tourism, entrepreneurship and M.I.C.E (Meetings, Incentives, Conventions and Exhibitions). The UAE is spearheading developments on multiple fronts with Dubai being a global hub for business and tourism and one of the best platforms for growth of the channel.
The Direct Selling Association of UAE was established in 2012 and is based in Dubai. Its nine direct selling members are DXN, Edmark, Forever Living, Juice Plus, Jeunesse, LEO, PMI, Thermomix and Unicity.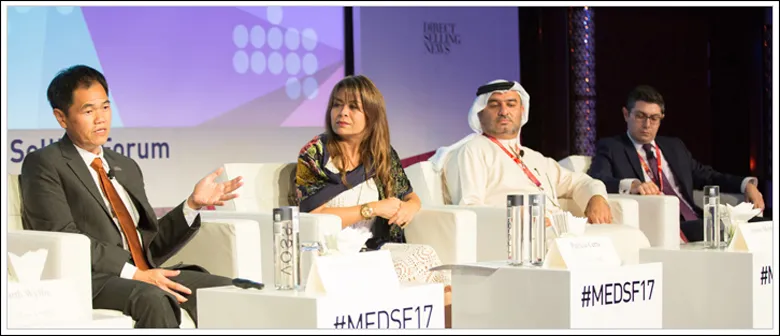 About DSA UAE
Direct Selling Association in UAE (DSA UAE) is an association affianced in direct selling and network marketing companies engaged in the business of person-to-person selling. It is a marketing research and consultancy, and shall represent the interest of direct selling companies, and direct selling industry as whole in the UAE.