WOR(l)D Global Network International Convention In Thailand Break Records
May 22, 2017
By Team Business For Home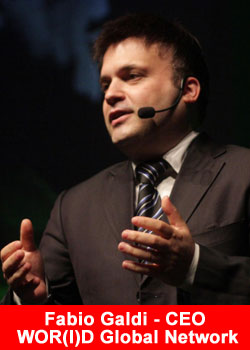 WOR(l)D Global Network is preparing for another giant step: Bangkok is waiting for the amazing event.
Less 5 days for the opening of the Bangkok 2017 – Wor(l)d International Convention gates. Thousands and thousands of people from all over the world will be able to witness, with their own eyes, the event Wor(l)d is ready to offer.
The International Convention will be focused on the next Wearable Revolution and the treated business themes will be interspersed with shows, business training, awards and celebration ceremony.
Together with Fabio Galdi, CEO of WOR(l)D Global Network, and all the Top Management, it will be an amazing moment of business
"It will be a great moment for our Company" – Fabio Galdi said
"We are working hard to change the paradigms in Network Marketing and our successes are here to represent this. Can't wait to give to all the people a warm welcome to our event"
The event will be supported by a partial live coverage on the Facebook page of WOR(l)D Global Network and on the official websites, as well.
With an Headquarter in MIAMI, USA, WOR(l)D stands apart as a leader in the global markets of media, mobile and wearable technologies.
In the 15 offices distributed in all the continents, WOR(l)D is employing the brightest minds and best professionals, constantly investing in great ideas and highly motivated people. Every WOR(l)D product reflects its passion for research, innovation and environmental responsibility.
WOR(l)D is a recognized as a leading player in the drive towards a more economically stable, socially connected world. Leveraging a new business paradigm, WOR(l)D seeks to transcend every social and economic boundary. Using innovative products and a proven, direct selling business model WOR(l)D is helping people around the globe to transform their lives—and their livelihoods.