ARIIX Honored with 6 Distinguished CEO World Awards
June 22, 2017
By Team Business For Home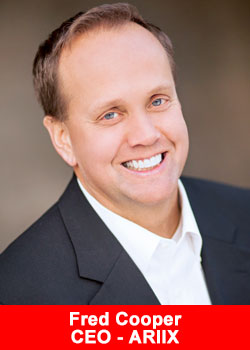 Winners of the 2017 annual CEO World Awards were announced and ARIIX — THE Opportunity Company™ — received top honors, including Best Overall Company of the Year and Management Team of the Year.
The ARIIX founders, company innovations and the Jouvé™ brand were honored with six prestigious awards in total, including three gold and three silver awards, in this global competition honoring business and professional excellence.
Awards received include:
Best Overall Company of the Year, Gold
Innovative Company of the Year — Consumer Products and Services, Silver
Management Team of the Year, Gold
CEO of the Year — Fred Cooper, Gold
Executive of the Year — Mark Wilson, Silver
Products, Upgrades, and Innovation of the Year — Jouvé Skin System, Silver
"We have already been experiencing incredible things for 2017," says ARIIX President and Founder, Mark Wilson.
"We're setting record sales weeks in our top markets, we've shaken up the industry with compensation plan enhancements, and we're about to host the largest event in ARIIX history, our World Reunion in Hong Kong.
We're just getting started, and being honored by the CEO World Awards is just the tip of the iceberg for the recognition our innovations will be receiving this year."
The annual CEO World Awards program encompasses the world's best in leadership, innovation, organizational performance, new products and services, CEO case studies, corporate social responsibility, and milestones from every major industry in the world.
Winners will be honored in San Francisco on Monday, June 26, 2017 during the annual SVUS Red Carpet Awards Ceremony Dinner. To view additional honorees, please visit ceoworldawards.com/world.
ABOUT CEO WORLD AWARDS         
CEO World Awards is an annual industry and peers recognition program honoring CEOs and companies of all types and sizes in North America, Europe, Middle-East, Africa, Asia-Pacific and Latin-America.
The Annual CEO World Awards is part of the SVUS Awards® recognition program from Silicon Valley in the United States of America, which also includes other programs such as Consumer World Awards, Customer Sales and Service World Awards, Golden Bridge Awards, Globee Fastest Growing Private Companies Awards, Info Security PG's Global Excellence Awards, Network Products Guide's IT World Awards, Pillar World Awards, PR World Awards, and Women World Awards. Learn more about the CEO World Awards at www.ceoworldawards.com.
ABOUT ARIIX
ARIIX is an international direct selling company that creates efficacious, toxin-free products marketed through independent representatives. The ARIIX opportunity and brands are available in Australia, Canada, Greater China including Hong Kong SAR and Taiwan SAR, Japan, Kazakhstan, Mexico, the Netherlands, UK, Belgium, Russia, Singapore, South Korea and the United States. For more information, please visit www.ariix.com or call 1-855-462-7449.