QNET Participates At The ASEAN-India Biztech Expo 2017
June 5, 2017
By Team Business For Home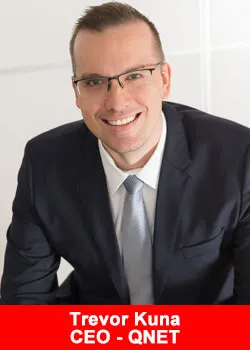 Prominent Asian direct selling company QNET participated in the prestigious ASEAN Biztech Expo and Conference 2017 as one of the Sponsors, and hosted an interactive booth that really shone among all the exhibitors at the event.
Held at the Kuala Lumpur Convention Centre recently, the two-day conference themed Bridging Borders Through Business, was officiated by the Malaysian Minister for International Trade and Industry, Dato Sri Mustapa Mohamed. The international event featured technology experts from a myriad of industries.
As a sponsor of the event, QNET also showcased a number of world-class quality global products at the booth, including EDG3, Physio Radiance, Defy, HomePure and the QNETCity watch, a luxury watch created as an homage to its partnership with English Premier League  team, Manchester City Football Club.
With 2017 being the 25th anniversary of ASEAN-India relations, the conference was aimed at strengthening existing trade cooperation between ASEAN and the Indian business community. The event also aimed at establishing the importance of applying and integrating technology into business, and seek to bridge the never-ending opportunities in the ever-changing business and technology world.
QNET Chief Operating Officer Malcolm Chiu in his presentation said that companies must be ready to take on digital disruptions.
"If you want to take your company into the new digital world, you must have the intense passion and unwavering mindset that says 'We MUST change!' instead of 'We can't!'"
he said touching on Transformation Intensity. He also added that the core of business transformation is the business model. "Look at Uber or Airbnb, they have no assets. If your mind is merely thinking about specific items like website design, it's not good enough. You need to rethink your business model," noted Chiu.
About QNET:
As a prominent Asian direct selling company, QNET provides a range of products that are offered through its e-commerce platform by its distributors, called Independent Representatives (IRs), in over 100 countries. The company also has offices and agencies in 25 countries worldwide, and more than 50 stockists, apart from localised operations or franchisees in a number of countries.
QNET is a member of the Direct Selling Associations of Malaysia, Singapore, Philippines, and Indonesia, the Hong Kong Health Food Association, and the Health Supplements Industry Association of Singapore, among others.
QNET is also active in sports sponsorships around the world, including football (Official Direct Selling Partner of Manchester City Football Club), Formula One, badminton and more, due to the company's strong belief that the drive, passion, and teamwork of sports mirror those of QNET. For more information, please visit QNET's website at www.qnet.net