QNET Treats Underprivileged Children To Festive Shopping In Malaysia
June 23, 2017
By Team Business For Home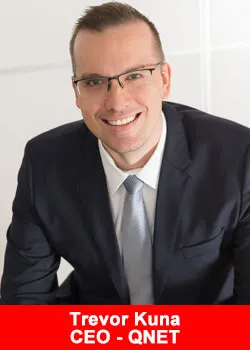 With Hari Raya (the end of Ramadan) celebration just around the corner, and in the spirit of caring and sharing during this fasting month, QNET Malaysia treated 35 underprivileged children from the Association of Social Services and Community Development of Gombak Selangor (PSPK) to a Hari Raya shopping and an Iftar session at the Mydin Hypermarket in Malaysia recently.
Forty QNET Malaysia staff and volunteers took part in the activity which began with a Baju Raya (clothes for Raya) shopping for the 35 children aged between 7 to 17 years old. They also enjoyed some of the attractions in the shopping mall before breaking their fast at one of the restaurants.
"With RYTHM (Raise Yourself To Help Mankind) being QNET's philosophy, it gives us great pleasure to bring happiness to these children this Ramadan. While most families are busy preparing for Hari Raya celebrations, however, it is just another ordinary day for children at welfare homes. This is why we make special efforts, such as treating them to a shopping and 'Buka puasa' (Breaking of Fast) session," said QNET Chief Executive Officer Trevor Kuna.
The children were simply ecstatic having the opportunity to indulge in the shopping session.  They shopped for their new Hari Raya gear and were seen happily trying out their selected attire while being assisted by staff from QNET and Mydin Hypermarket.
"We are indeed very touched to witness the happiness and delightful smiles of these children who have been deprived of such simple activities during the festive season. This initiative serves as a reminder to us, to always practice compassion and be mindful of all the blessings," added Trevor Kuna.
The children were also treated to an Iftar session with QNET CEO Trevor Kuna and staff of QNET.
About QNET:
QNET, a prominent Asian direct selling company, provides a wide range of life enhancing and luxury products that are offered through its proprietary e-commerce platform to customers and distributors in more than 100 countries. The company also has over 25 offices and agencies worldwide, and more than 50 stockists, apart from localised operations or franchisees in a number of countries.
Established in Hong Kong in 1998, QNET is a member of the Direct Selling Associations in Malaysia, Singapore, the Philippines, and Indonesia. QNET is also a member of the Hong Kong Health Food Association and the Health Supplements Industry Association of Singapore, among others.
QNET is active in sports sponsorships around the world, including football, badminton and more, due to the company's strong belief that the drive, passion, and teamwork of sports mirror those of QNET. QNET recently signed a new and exciting partnership with Manchester City Football Club (MCFC), as its official direct selling partner for three years.
For more information, please visit the QNET website at www.qnet.net