Wor(l)d Global Netwerk Distributors Drive Away In SuperCars
June 17, 2017
By Team Business For Home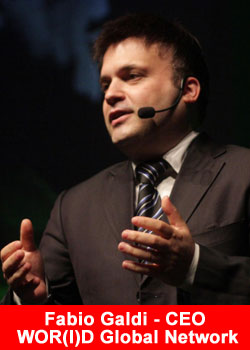 WOR(l)D Global Network has been lighting up the industry in the past months with announcements of exciting bonuses.
One such bonus, the SuperCar Bonus, ended recently at the end of May 2017. To qualify for this bonus, distributors must have hit the rank of President Millionaire four consecutive times, a difficult feat for even the most experienced of network marketers.
Impressively, five WOR(l)D distributors qualified to receive this incredible bonus, and two of these distributors received their SuperCars at the WOR(l)D International Convention in Bangkok, Thailand*.
Thai President Millionaires Wachiramet Nittiwatachthada and Phanawat Lapsamphan each earned the car of their dreams: a Mercedes-AMG for Mr. Nittiwatachthada and a Porsche Cayman for Mr. Lapsamphan.
The three other SuperCar winners will receive their gorgeous new cars at the President's Experience event at the end of June, in Los Angeles, Beverly Hills.
Double President Millionaire Romacio Fulcher will receive a Lamborghini Aventador, as well as power couple and Grand President Millionaire Chad and Nattida Chong, a Lamborghini Aventador even for them!.
Global Master Distributors and Grand President Millionaire Nat and Chanida Puranaputra will receive an amazing Rolls-Royce Phantom.

Because of the great success of the SuperCar bonus, CEO Fabio Galdi decided to find another excellent way to reward WOR(l)D's top distributors: The Unlimited Private Jet and Luxury Travel Program.
Starting immediately after the international convention in Bangkok, distributors earn the opportunity to travel on a private jet and stay in luxury housing all over the world when they qualify for the rank of President Millionaire one time.
WOR(l)D is thrilled to be finding new, inspiring ways to reward its distributors.
About WOR(l)D GN
With an Headquarter in MIAMI, USA, WOR(l)D stands apart as a leader in the global markets of media, mobile and wearable technologies. In the 15 offices distrbuited in all the continents, WOR(l)D is employing the brightest minds and best professionals, constantly investing in great ideas and highly motivated people. Every WOR(l)D product reflects its passion for research, innovation and environmental responsibility.
WOR(l)D is a recognized as a leading player in the drive towards a more economically stable, socially connected world. Leveraging a new business paradigm, WOR(l)D seeks to transcend every social and economic boundary. Using innovative products and a proven, direct selling business model wor(l)d is helping people around the globe to transform their lives—and their livelihoods.
*Income Disclosure Notice
Practicality dictates that everyone's results will vary as we are all unique and different. Basically, it takes hard work to make a substantial income in this business. Some people will make no money at all.
The earnings of a WOR(l)D global network partner will be 100% dependent upon their skills, work effort, commitment, leadership capabilities, and market conditions.
Common sense would suggest that in most opportunities, one would find exceptional individuals performing well above average, while others perform under the average. WOR(l)D Global Network does not guarantee any level of income or your success.
The average participant in WOR(l)D earns an average of $500 per quarter. To see our full income disclosure, please visit our website  www.worldgn.com