Finding Success In Direct Sales And Network Marketing
July 18, 2017
By Team Business For Home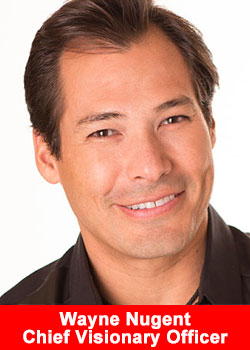 What's better than being your own boss, setting your own hours, determining your own salary and having an office wherever you happen to be?
It's a Utopian idea that is reality for tens of thousands of people working independently in direct sales worldwide. But getting there isn't easy. It takes grit to abandon the familiar grind and build a business — especially in direct sales.
Just ask Wayne Nugent, founder and chief visionary officer of a $1 Billion leading direct seller of travel and leisure club memberships.
He got his start as a direct salesman and, after more than two decades in the business, he has seen it all. In that time, the industry has faced many challenges largely due to a minority of companies recruiting representatives, charging them large upfront fees and persuading them to purchase large volumes of nonreturnable inventory with little or no tangible value.
Though many reputable companies exist today, mere mention of direct sales, multilevel marketing or network marketing can stir memories of the pyramid schemes and shattered dreams that made headlines in the past.
Nugent contends you can't paint all network marketing companies with the same broad stroke. He created his company in 2005 to help people find fun, freedom and fulfillment through affordable travel with family and friends.
The company's success is based on the principle of work-life balance, a philosophy Nugent is spreading through a growing network of representatives who — in his words — Make a living … Living!(TM)
"I have a creation goal," says Nugent, who also serves on the board of WorldVentures Foundation(TM), a nonprofit that supports sustainable programs for children in need worldwide.
"If we get somebody making a little extra money per month, it gives them some financial breathing room.
If they'll pursue that with some consistency, and it's fun, we can get them making more. At that point, they're feeling abundant. So now, guess what they do? They give back. Network marketing makes this possible."
On the move
According to the latest figures from the World Federation of Direct Selling Associations, global direct sales grew 7.7 percent in 2015, reaching a record $183.7 billion. The industry's potential is particularly appealing to millennials now entering the workforce.
These individuals born between 1977 and 2000 have witnessed their parents lose jobs despite devotion to their employers, then struggle to find work regardless of their education and experience. As a result, millennials embrace entrepreneurship as an alternate path to financial freedom.
The direct-to-consumer model has been leveraged successfully to sell goods and services in the cosmetics, household wares, nutrition, travel and technology industries for more than half a century. Growth and longevity aside, there are several reasons to consider a career in direct sales, including:
Entrepreneurial freedom: You can be your own boss — with virtually no overhead costs. It's recommended that you keep your day job at first and work your business part time. If you finesse it just right, you can ultimately be on your own full time.
Unlimited earnings potential: Unlike in the corporate world, where your rise in rank may hinge on anything from your talent and tenure to your temperament, direct selling allows you to determine your worth. No salary caps here. Set a financial goal, then go for it.
Personal development: Direct-sales companies are big on helping you become your best self. This ensures you become a more effective entrepreneur, and promotes continued company growth. From books and videos to conferences and one-on-one coaching, you'll have the tools you need to tap your full potential.
Continuous training: You are your own boss without being on your own. Much like personal development coaching, career training is always accessible. No more filling out a training request and waiting for your boss to approve it based on budget. Everything you need to know to be successful in your business is at your fingertips. Ongoing support is available through sales, product and marketing tools such as websites, back offices, print collateral and more.
Camaraderie: There's nothing like connecting with people who share your vision. As the saying goes, "Iron sharpens iron." By joining a direct-sales organization, you will align yourself with like-minded people who can identify with your struggles and support your success.
After you've taken the leap and joined a direct-selling organization, what's next? You've probably heard it so much that it sounds cliché, but staying around the campfire is key. Partnering with others and plugging into the trainings can mean the difference between mediocrity and meteoric success.
Whether you want to earn supplemental income or replace your current salary, Nugent says, "If you lean in and give 100 percent, this industry has the power to support all aspects of your well-being — financial, physical, emotional, spiritual and intellectual."