Global Payments Processor i-payout Redesigned Website Fuels Accelerated Growth
July 13, 2017
By Team Business For Home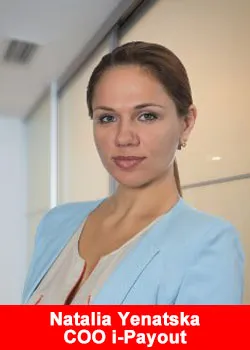 i-payout, a fast-growing Florida-based software company that facilitates global payments in over 150 countries and provides related payment management services, has just concluded a make-over of its website, i-payout.com.
The look of i-payout's site is a major departure from the online presence that characterizes competitors in their space. "
We chose to use a look, feel and approach that is strong, enthusiastic and dives deep into details. It reflects our corporate culture and reflects how we approach work for our clients",
said Eddie Gonzalez, President and C.E.O. at
i-payout. Gonzalez continued, "So much of today's web design is plain and flat-looking, almost lifeless and generic in its sameness. A company with a dynamic approach to conducting business should look the part. I think we do."
Take i-payout For A Spin – Pocket $2,500
In a break from common practice in the global payment management space,  i-payout is  providing a $2,500 fee waiver for prospective new clients.
i-payout will waive its customary systems integration fee if a prospect takes a demo tour of the company's user-friendly Management Console and eWallet during the months of July and August – and comes on board by the end of 2017.  i-payout's C.O.O., Natalia Yenatska, is confident that waiving the customary integration fee will induce prospects to take a demo tour.
The demo tour is a real eye-opener for most people", said Ms. Yenatska.
They come away from the tour recognizing that our solution provides them with a wealth of mission-critical information that they're not accustomed to seeing so clearly.

So, from a CFO's point-of-view, our Management Console is tremendous aid for understanding money flows and trends. For i-payout's Sales Team, it's a great closing tool."
In the coming month, i-payout's website will be equipped with a video library of tutorials. It will be in place to insure that clients recognize and know how to use the powerful tools that  i-payout's software platform provides.
For further information visit the Company's website at www.i-payout.com.