Industry Icon Edward Hartley Passed Away
July 21, 2017
By Team Business For Home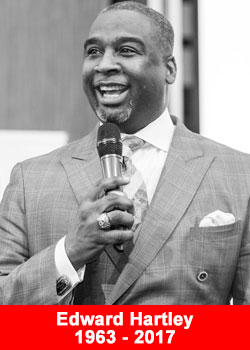 Top Leader Edward Hartley passed away in Vietnam on Wednesday 19 July 2017 during a cosmetic procedure.
Hartley is a 30-year veteran of network marketing and a top 1% income earner in the industry.
Known as an incredible MLM tactician, Hartley has built a dynamic and impressive universal team of over 40,000 distributors in just the past 5 years. In that same short period, he also swiftly created a solid foundation with over $4 million in earnings.
The sought-after presenter has not only captured a significant audience and following in the United States, but Hartley is also a well-respected leader in the international marketplace.
Through his previous experience as an electric construction company owner and forensic accountant, Hartley gained an executive's instincts and a keen understanding of how to push the level of performance to new heights.
Lately he founded World Crypto Currency Investment.
According to Vietnamese authorities:
Police in Ho Chi Minh City (Saigon) are investigating the death of an American man (Edward Hartley) who reportedly suffered cardiac arrest during a cosmetic procedure at a local clinic Wednesday (19 July 2017).
An initial investigation found the man, identified as Edward Hartley, 53, was at the clinic on Su Van Hanh Street in District 10 to have some loose skin removed from around his hip.
During the procedure, he went into a fit and died shortly after.
Officers suspect that he suffered an anaphylactic shock.
Edward Hartley R.I.P.