WorldVentures Expands To Guam
July 13, 2017
By Team Business For Home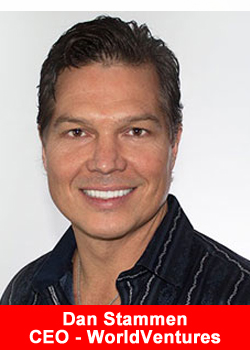 WorldVentures™,  a Triple A rated opportunity By Business For Home – the leading direct seller of global travel and leisure club memberships, announced today it is open for business in Guam, a U.S. territory situated in the western North Pacific Ocean.
Guam offers a business-friendly climate and a stable economy, having experienced a US$651 million annual spend by foreign tourists, according to "World Factbook" figures published by the Central Intelligence Agency.
"Growth in Oceania is a natural and exciting progression considering the success we have enjoyed in Asia," said Wayne Nugent, founder and chief visionary officer for WorldVentures.
"We are offering Representatives a chance to experience the fun, freedom and fulfillment that WorldVentures is built on, and we are thrilled to launch our business model on the island of Guam."
The announcement means that Guam residents with entrepreneurial ambitions can join hundreds of thousands of Independent Representatives across the globe who are earning income by selling WorldVentures' flagship product – DreamTrips™ Memberships.
Additionally, members in Guam can enjoy the curated group travel at competitive pricing and exclusive, local dining and entertainment experiences that are hallmarks of the DreamTrips brand.
About WorldVentures
WorldVentures, LLC. is a privately held company based in Plano, Texas, that sells travel and leisure club memberships providing a diverse set of products and experiences. The company's goal is to help Independent Representatives, DreamTrips Members and employees achieve more fun, freedom and fulfillment in their lives. WorldVentures uses the direct sales model to go to market with active Representatives and members worldwide. worldventures.com