WorldVentures Showcases Flye Smart Card by NXT ID
July 28, 2017
By Team Business For Home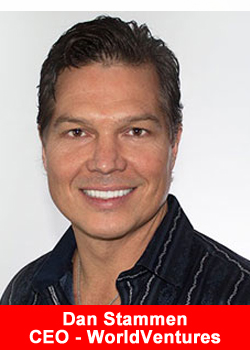 NXT-ID, Inc. (NASDAQ: NXTD) ("NXT-ID" or the "Company"), a security, authentication and payment technology company, issues an update following the recent WorldVentures™ BootCamp Miami event held Friday, July 21st, 2017 through Sunday, July 23rd, 2017.
Several executives from WorldVentures™ talked about the latest updates to the flye™ smart card, discussing its innovation in travel and payment technology to an audience of over 10,000 WorldVentures Independent Representatives.
BootCamp Miami is one of WorldVentures™ events designed to provide Independent Reps with its latest tools and resources. The flye™ smart card was presented as a "don't miss" opportunity; encouraging Reps to sign up for the next release of cards.
The flye™ proprietary wireless smart card was created by NXT-ID for WorldVentures DreamTrips™ members. DreamTrips is a travel club and entertainment community where Members enjoy exciting excursions year-round to extraordinary destinations. WorldVentures currently has over 500,000 DreamTrips Members in 35 countries.
About WorldVentures
WorldVentures is a privately held company based in Plano, Texas, that sells travel and leisure club memberships providing a diverse set of products and experiences. The company's goal is to help Independent Representatives, DreamTrips™ Members and employees achieve more fun, freedom and fulfillment in their lives.
WorldVentures uses the direct sales model to go to market with active Representatives and members worldwide. For more information, visit www.worldventures.com/
About NXT- ID, Inc.
NXT-ID, Inc. (NASDAQ: NXTD) provides a comprehensive platform of technology products and services that enable the Internet of Things (IoT). With extensive experience in access control, biometric and behavior-metric identity verification, security and privacy, encryption and data protection, payments, miniaturization and sensor technologies, NXT-ID develops and markets groundbreaking solutions for payment and IoT applications.
Its industry-leading technology products and solutions include MobileBio®, a suite of biometric solutions that secure consumers' mobile platforms, the Wocket™, a next-generation smart wallet and the Flye, a digital credit card developed in collaboration with WorldVentures.