Empower Network Files For Bankruptcy
August 2, 2017
By Team Business For Home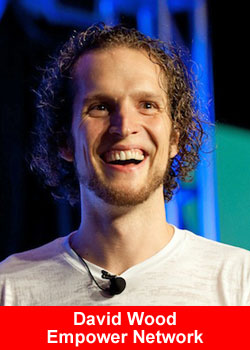 In a Facebook Video Founder David Wood announced, Empower Network has filed for Bankruptcy. The company who in the past
Grown from $1.5 million a month, to $1.5 million a week in sales.

Grown from around 50,000 customers, to over 197,000 customers.

Grown from 5 employees, to over 105 employees.
Got down from $7 million per month to $300,000 per month.
Once the home of top leaders as Lawrence Tan, Shaqir Hussyin, Vick Strizheus, Justin Verrengia, Tracey Walker, Chuck and Christie Marshall, Aaron and Sophia Rashkin, Kevin Knecht, Tissa Godavitarne and many others.
Empower Network hosts one of the largest blogging communities and publishing platforms online in addition to providing educational training products and services to online marketers and start-up, home-based and small businesses. Empower Network offers a program through which affiliates can earn commissions off the sales of Empower Network products.
Headquartered in St. Petersburg, Fla., David Wood and David Sharpe founded Empower Network in 2011 to empower small-business owners to make money online without dealing with the technical, marketing, payroll and overhead challenges that frustrate many entrepreneurs and small-business owners.
Empower Network's signature product is a viral blogging system geared toward helping its 30,000 affiliates and 70,000 members use the Internet to grow their businesses online, taking them from disenfranchisement to full self-empowerment through the use of blogs, direct sales and online marketing.