Oud Essentials From Switzerland Classified As AA+ Opportunity
August 25, 2017
By Team Business For Home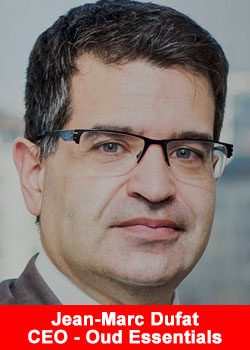 Oud Essentials, is a Swiss based Skincare and Essential oils direct selling company founded in 2016 and classified as a AA+ opportunity by Business For Home, for a start-up the highest possible classification.
Oud Essentials was born of an idea:
That idea was to harness the potential of one of the most remarkable substances on the planet – a substance known as Oud, and often referred to as 'liquid gold' – and incorporate it into the ever-burgeoning global skincare market.
Precious, rare, incomparably complex, the resinous heartwood of the Aquilaria tree (known as agar-wood or Oud) has been revered by countless cultures, civilizations and religions for thousands of years.
An ingredient of choice for both the ancient and modern worlds of perfumery, Oud possesses both mental and physical health-giving properties that the scientific community is only now beginning to understand and appreciate.
Oud Essentials  has worked with global-leading network marketing experts and practitioners, along with analysts, lawyers and industry visionaries to create a compensation plan that will facilitate a genuine 'legacy business'.
Organic products, marketed and distributed by distributors, will help in the creation of a downstream retail business – the success of which will be determined by the commitment and determination of  partners.
Retail profit, Preferred Customer Profit, Fast Start Bonus, Dual Team Bonus, Dual Team Matching Bonus, Unilevel Bonus and Rank Advancement Bonus are among the facets of a Compensation Plan that will soon become an industry leader.
These benefits will enable partners to start earning almost instantly, while building a network marketing retail business, and bringing CITES-approved and certified Oud to the new breed of conscious consumers who also recognize and appreciate fine, luxurious products.
Available only to Oud Essentials'™ premium business partners, unique, bespoke Oud Edition Range Rover Autobiography, is the ultimate expression of luxury and achievement.
Hand built to the highest specifications by artisan coach builders, and designed to provide the ultimate sensory and visual experience, the vehicle will be scented by Fragrance Du Bois – Pure Oud, Pure Luxury – and embody the spirit of success.
About the Business For Home Ranking:
In our database we have around 1,000 direct selling companies from all over the world.
We have classified 700 companies with an AAA+, AA+, A+ or B grade.
The Business For Home grade definition:
AAA+

Business For Home recommends the company. There is high certainty that the net benefit is substantial for a distributor.

AA+

Business For Home recommends the opportunity. There is high certainty that the net benefit is moderate or there is moderate certainty that the net benefit is moderate to substantial for an distributor.

A+

Business For Home recommends selectively offering based on professional judgment. There is at least moderate certainty that the net benefit is small for a distributor.

B

Business For Home concludes that the current information about the company is insufficient to assess the balance of benefits. Information is lacking, of poor quality, or conflicting, and the balance of benefits cannot be determined.