WorldVentures Grows To New Zealand
August 16, 2017
By Team Business For Home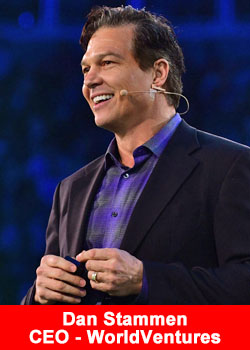 WorldVentures™, the leading direct seller of global travel and leisure club memberships, has established WorldVentures Marketing in New Zealand, a move expected to bolster the region's economy through business opportunities and increased tourism. WorldVentures is a Triple A classified opportunity by Business For Home.
Situated in Oceania, in the South Pacific Ocean southeast of Australia, New Zealand is known for its Maori culture and mountain scenery.
The World Bank ranks the island nation as the top country in the world for doing business, based on its economy and regulatory best practices.
"We are excited to announce our New Zealand expansion plans given the growth we have seen in that region,"
said Jon McKillip, president, Global Sales, WorldVentures Marketing.
"Over the past four decades, New Zealand has evolved from a largely agricultural economy to a globally competitive, free market economy, and that creates tremendous opportunity."
The announcement means that New Zealanders with entrepreneurial ambitions can join hundreds of thousands of Independent Representatives across the globe who are earning income by selling WorldVentures' flagship product — DreamTrips™ Memberships.
Additionally, DreamTrips Members in New Zealand can enjoy the curated group travel at competitive pricing and exclusive, local dining and entertainment experiences that are hallmarks of the DreamTrips brand.
About WorldVentures Marketing Limited in New Zealand
WorldVentures Marketing Limited is an entity of WorldVentures Holdings, LLC. — a privately held company based in Plano, Texas, that sells travel and leisure club memberships providing a diverse set of products and experiences. The company's goal is to help Independent Representatives, DreamTrips Members and employees achieve more fun, freedom and fulfillment in their lives.
WorldVentures uses the direct sales model to go to market with active Representatives and members worldwide.for more information please visit www.worldventures.com