Jeunesse Hosts 2017 'Bringing Hope' Service Trip To Los Rios, Ecuador
September 14, 2017
By Team Business For Home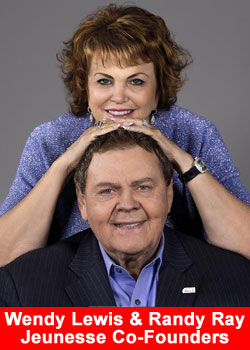 Global youth enhancement company Jeunesse took its annual service and cultural immersion trip to visit one of the villages sponsored by its nonprofit foundation, Jeunesse Kids.
A group of approximately 80, including company officials, Jeunesse Distributors and their families and WE Charity Co-Founder Craig Kielburger traveled from around the world to visit the village of Los Rios, Ecuador.
Generous contributions from Jeunesse Distributors allowed Jeunesse Kids to partner with WE Charity and their WE Villages program to bring access to five critical elements — clean water, education, healthcare, food stability and income opportunities — to the remote Amazon Basin community of Los Rios. This five-pronged approach gives the people of Los Rios the power and dignity to support themselves and to lift the community out of poverty.
Trip attendees toured the newly constructed school building and participated in a diploma ceremony for the summer school students, who beamed with pride as they displayed their work and received diplomas.
Jeunesse representatives and Distributors also had the opportunity to roll up their sleeves, don hard hats and help with the construction of a water tank that will bring to surrounding homes the clean water generated by the school's new water treatment facility.
Prior to the involvement of Jeunesse Kids, access to clean water was a significant concern, due to waterborne diseases and parasites present in the water supply.
The contribution from Jeunesse Kids also provides health workshops and training sessions focusing on sanitation and disease prevention, aimed at enhancing the well-being of the children and improve school attendance rates.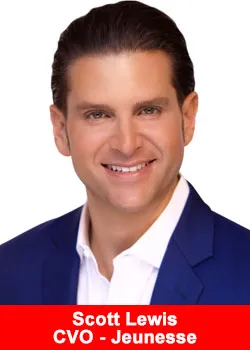 Other projects funded include hand washing stations, a school garden tended by students that supplies healthy fruits and vegetables for their continued growth and development, and a girls' artisan group that provides artisan skills, financial literacy and leadership training to help girls create and manage alternative income sources and become future leaders in their communities.
Jeunesse Chief Visionary Officer Scott Lewis said,
"We are honored to be able to help make a difference in the lives of the children and families of Los Rios.

By providing access to these five critical elements through the WE Villages model, we are helping the people of Los Rios create a successful and sustainable community.

We are so grateful for the generosity of our Jeunesse family, who have made this support possible."
Jeunesse Kids also supports WE Villages in Dao Lazui, China and Irkaat, Kenya, with plans to expand its support to a fourth village in 2018.
About Jeunesse
Jeunesse is a global direct selling company with a mission to positively impact the world by helping people look and feel young, while empowering them to unleash their potential. The company's exclusive skin care and nutritional products form a comprehensive Youth Enhancement System.
With multilingual customer service, back office support and a global enrollment system, Jeunesse utilizes a cutting-edge platform to share innovative products, training and support through 32 fully operational offices to markets in over 140 countries. Learn more at jeunesseglobal.com.