Joseph Friedrich Nicolson Achieves Blue Diamond Rank At Starbit International
November 20, 2017
By Team Business For Home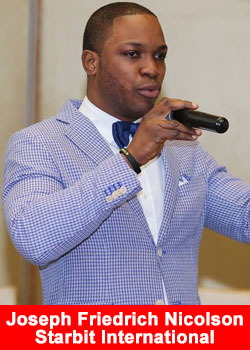 Starbit International announce a new Blue Diamond: Joseph Friedrich Nicolson, from Haiti.
This is what Joseph had to say:
Where are you from? And what about your experience in Starbit?
"I was born in HAITI. Haiti is a Caribbean country, a paradise for many, but it's not a country that gives many possibilities resident young people to realize their potential in life. I come from a normal family and they dd not know a lot about finance. But they always believed in me, helped a lot giving me an education and support.
I remember what my father was used to say "I don't have any money in the bank to leave you because I am putting all in your head ". At that time, I could not realize what was the true meaning of this sentence, but now I can understand that knowledge is the most important thing that someone can have in life.
It's not about where you come from, where you were born or your religion …it's all about you vision and what you really want to realize and your life. I realized one thing: if you really want something, go and take it … it will be not easy but it will be possible, because nothing is impossible if you really believe.
I surround myself with people that were able to teach me something, better than me. If you surround yourself with people who have positive mind, their energy will help you to become positive and reach all your dreams. I really  want to become an example for all young people around the world  who was born like me an difficult country, where they can only see beautiful things in the TV "when sometimes they have the electricity-…" .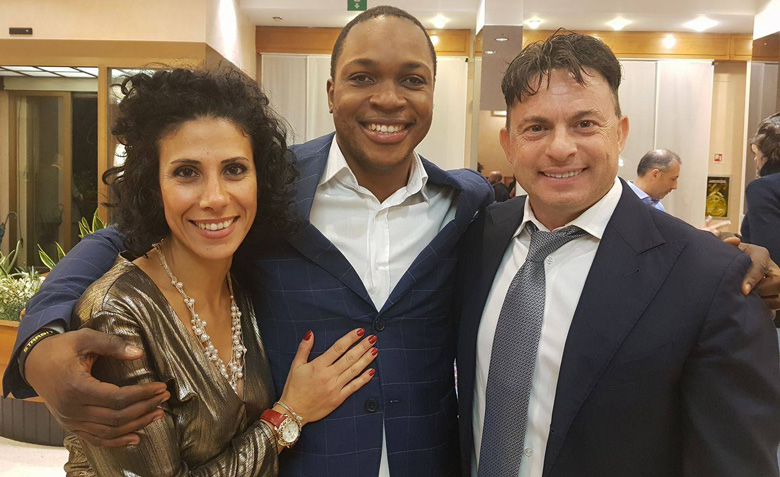 Now thanks' to the BLOCKCHAIN technology everyone with the right knowledge can become financially free! This is the powerful mission I saw in Starbit that impressed me so much.
Thanks' to STARBIT now I am free. I can improve myself becoming a leader day by day, and I am already building a worldwide team that believe in me and I will always support.
This is just the beginning with Starbit: the potential is huge. No company ever offered such an incredible compensation plan for promoters and incredible services to customers. We will reach millions of people around the globe in few years thanks to WalkyBit Information App. We are opening the eyes of thousands of people that now are able to enter in the block chain having fun, learning by doing, following few simple instructions and becoming free!
If you think knowledge cost too much, think about the cost of ignorance. I found the company of my dreams.
And if you too have a DREAM fight for it and never let anyone said to you that your DREAM is too BIG, because when they say to you that you can't do something it's because they can't do it.
DREAMS are for free so… why having small DREAMS?
About Starbit International
Under the wise direction of a group of investors and technology partners, we can rely on a team of experts in various areas ready to support the community, with over twenty year's experience in financial management, administration, sales and technological innovation. A professional staff is at your service.
We are committed to selecting everything needed for a person to be informed and about block chain technologies and various applications, making it easier, in a progressive manner, accessible to all, thus saving time and resources to anyone interested in this area.
The goal is to offer various degrees of knowledge to those who are interested in playing an acting role, without the needing to become experts, like is happening today. Starbit also offers an opportunity to those who want to transform all this into a work from home opportunity.
Starbit uses a compensation plan with 10 different earning centres, very lucrative and innovative that claims to be full compliance worldwide as there are no fees to subscribe, nothing to buy, and distributors are rewarded only from the sales of services. Customers have the opportunity to benefit from special offers, discounts, promotions, thanks to "bounties" offered by industry operators (third parts operators).
For more information please visit www.starbit.com