Zija International Celebrates 2017 Summit
November 2, 2017
By Nicole Dunkley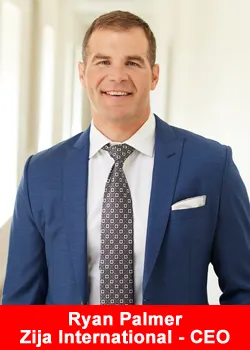 Zija's recent international convention, Summit 2017, provided attendees with captivating executives, inspiring keynotes, educational breakout sessions, and an impressive store and expo.
Most notable of all was Zija's masterful debut of groundbreaking new products—starting with their Morcler Water Purification System. The newest member to the Zija Core Moringa line of products, this system purifies water by way of Moringa oleifera and requires zero set up or installation.
Members watched in awe as Zija Chief Operating Officer, Dr. Plant, stood atop the Summit stage successfully filtering chemical-laden drinks like soda, beer, energy drinks, and even bug spray into pure, clean water.
While the new Morcler Water Purification System demonstration amazed Zija Summit attendees, it was just the first of a dozen other products launched. The Zija Product Advisory Council took the spotlight and introduced:
Core Moringa Essentials
Core Moringa Prime
GenM 2 Minute Miracle Gel
GenM Moisturizing All-Natural Body Bar
GenM Mangosteen Pericarp Oil
Améo Blue Tansy Essential Oil
Améo Embolden Essential Oil Blend
Améo Scotch Pine Essential Oil
Améo ProShield Throat Lozenges
Ripstix Hydrate Glacier
Ripstix Limitless
Zija Meal Pack
Summit-goers swarmed the Expo and Zija Store to test out these new products. In between booths, they could get a quick taste the Zija Miracle Foundation Meal Pack porridge or experience an up close and personal demo with the Morcler and take a drink of the clean, pure water it produces.
The crowds enjoyed a night of pictures, dancing, live entertainers, a live DJ, dresses, and tuxedos at the Zija Masquerade Ball. Distributors could be found mingling with Zija executives, the Zija Product Advisory Council, and gathering with other members of Zija Nation to network.
Saturday commenced bright and early with the Zija Miracle 5k—a fun run with the goal to raise money for the Zija Miracle Foundation. Close to 600 participants could be seen lining up the starting line in their Zija swag, led by Zija's Vice President of Sales, Jarom Dastrup.
Closing out the event was an elite group of keynote speakers there to educate, inspire, and provoke attendees into action with their business, and most importantly, their Life Unlimited. Not every one was ready to see the weekend go, but Zija wrapped everything up in style by inviting the hit-making band, X Ambassadors, to the stage. By the end of the night, everyone felt inspired and ready to tackle their Life Unlimited goals.
Zija International, a privately held and privately-funded business founded by Kenneth E. Brailsford and led by President and CEO, Ryan Palmer, develops natural health, wellness, and beauty products. The company operates in more than 50 countries worldwide, pioneering the #NaturalHealthRevolution to help individuals achieve Life Unlimited.
Zija has seen consistent growth every year since it was founded over a decade and has received several awards, including and being named the "Fastest-Growing Company in Utah" by Utah Business Magazine. It has also been recognized on fastest-growing and top-revenue lists by Inc. Magazine, Direct Selling News and Utah Valley Magazine, and has received industry-specific MarComm, American Business (Stevies), and Davey Awards.