5LINX Names Larry Harper Chief Sales Officer
January 16, 2018
By Team Business For Home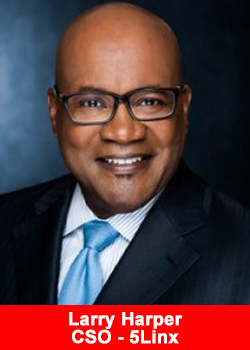 5LINX is pleased to name Larry Harper as Chief Sales Officer. Larry is a seasoned sales executive with over 35 years of experience in Multi-Level Marketing. He spent 28 years with Amway Corporation and has directed sales in both North America & Latin America.
Under his leadership, Amway North America reached record sales of $1.4 Billion.
He transformed Amways Latin America business model, growing revenue from $45 Million to $160 Million in less than four years.
His work provided the foundation for a market that will soon reach $1 Billion in sales. Larry is an expert in compensation planning, sales incentives, customer relationship marketing and partnership initiatives.
Larry's specific role will be as a traveling field ambassador, representing 5LINX Corporate at local meetings, presentations and trainings.
The addition of Larry to the team, and the creation of this field-facing position is an important investment in the growth of 5LINX.
It demonstrates their commitment to supporting Representatives across the country and providing consistent, transparent and positive messaging to those who have planted their flag with 5LINX.
5LINX is a direct sales company headquartered in downtown Rochester, with 43 local employees and several thousand independent sales representatives nationwide. The company markets a wide range of products and services in the home, business, and wellness categories. To learn more, visit 5LINX.com