Starbit Surpasses 668% Growth In The First Year
January 4, 2018
By Team Business For Home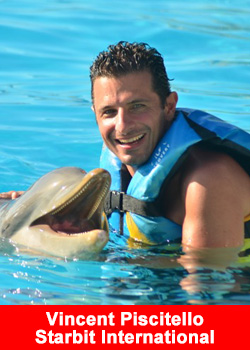 Starbit International is a technology company selecting everything needed for a person to be informed about block chain technologies and various applications.
In December 2017, Starbit International surpassed 668% growth in its first year, better to say, in just 7 months since its launch back in May 2017.
Thousands of new distributors and about 55,000 new customers all over 47 countries of the world.
A great result for a great year, but the goal for 2018 is much higher and we know we have to work really hard to achieve it!'
Says Giovanni Lionetti, Finance & Administration Officer at Starbit
Weve started in the right moment with the right services and great people. Now the challenge is huge: bringing this company to the next level in great anticipation and with huge excitement.'
Lionetti said during the interview. This year is just a milestone '" its not a destination.'
Starbit has been growing really fast over the past 7 months.
3,000 distributors and 9,000 customers from May to September and today the numbers report a different situation: 18,000 distributors and 55,000 customers in just 3 months. This means the way is the right way, and the timing is perfect.
A new customer service in Miami ready to serve and assist thousands of new customers every month.
13 new brilliant minds added to our Marketing and Research team to be always at the top with fresh but highly qualified technology, easy to everyone. A new Compliance Department hired made of the top names of the industry (a secret to be revealed in the first weeks of new year…).
As a matter of fact, Starbit is a network marketing company providing information on the block chain technology that is raising every day.
Anticipated in use by up to 65% of enterprise by 2020, Block chain technology represents a distributed ledger approach to authentication, clearing and settlement that is poised to rapidly move beyond the FinTech sector into many other areas including the Internet of Things (IoT). Block chain solutions are not yet mainstream, but already making a big impact as the technology is highly disruptive.
Accordingly, leading incumbent companies are in various stages of development, testing, and deployment of the technology to enhance various applications including remittance management, smart contracts, identity management, asset trading, ownership management, digitization of physical assets, and many more.
IoT in particular is a very promising area as Mind Commerce anticipates that the technology will be one of the key means for authenticating and authorizing IoT transactions. We see Block chain as a Service representing a key service offering for many market segments to introduce and ultimately adopt this approach as part of business operations.
About Starbit International
Under the wise direction of a group of investors and technology partners, we can rely on a team of experts in various areas ready to support the community, with over twenty years experience in financial management, administration, sales and technological innovation. A professional staff is at your service.
We are committed to selecting everything needed for a person to be informed about block chain technologies and various applications, making it easier, in a progressive manner, accessible to all, thus saving time and resources to anyone interested in this area.
The goal is to offer various degrees of knowledge to those who are interested in playing an acting role, without the needing to become experts, like is happening today. Starbit also offers an opportunity to those who want to transform all this into a work from home opportunity.
Starbit uses a compensation plan with 10 different earning centers, very lucrative and innovative that claims to be full compliance worldwide as there are no fees to subscribe, nothing to buy, and distributors are rewarded only from the sales of services. Customers have the opportunity to benefit from special offers, discounts, promotions, thanks to bounties' offered by industry operators (third parts operators).
For more information please visit www.Starbit.com