Groupe Rocher Acquires Arbonne
February 3, 2018
By Team Business For Home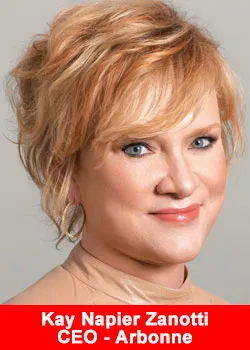 Arbonne International LLC in Irvine, California (USA) and a sister company, Natures Gate, will be bought by Groupe Rocher on undisclosed terms.
Arbonne is a direct seller of beauty, skincare, and nutritional products while Natures Gate is a personal care brand sold in retail stores. The holding company is Natural Products Group; ownership includes private equity firm Eos Partners LP in New York.
The deal expands the Paris-based buyers direct-selling'"doubling its direct-selling consultants to about 475,000, news reports said'"and its reach in English-speaking markets.
A trade journal said 80% of Rochers $2.5 billion in annual sales come from France and Europe, about 15% from the Middle East, South America and Asia, and 5% from North America.
"This acquisition will be a real asset that will enable us to strengthen our positioning in the direct selling channel, which has seen an upturn over the past few years.
We also have a heritage of providing employment opportunities '"dating back to my grandfather, our founder, Yves Rocher, who cared deeply about providing employment since he started his business.
This, combined with our direct selling know-how, should foster company growth and longevity,'
said Bris Rocher, CEO of Groupe Rocher.
Kay Zanotti, CEO of Arbonne, added,
"We share with Groupe Rocher commitments to pure, botanically based products and sustainability, as well as a long-term business vision that is grounded in family values.
We are particularly pleased with Groupe Rocher's keen appreciation of the many benefits of the direct selling model in providing flexible income opportunities, and a positive community of professional growth for individuals."
Zanotti is on the OC 500 and Arbonne was No. 36 on the Business Journals list of largest private companies with 2016 revenue of $541 million, up from about $486 million two years earlier and roughly $378 million in 2010, as it emerged from a bankruptcy reorganization where company lenders became its owners and Arbonne was able to erase most of its $800 million in debt.
Founder Petter Mørck launched Arbonne in Switzerland in 1975 and moved the brand to the U.S. in 1980. It makes and distributes products from several U.S. locations and sells products via network marketing'"independent beauty consultants in the U.S., Canada, United Kingdom, Australia, New Zealand, Taiwan, and Poland.
It has about 825 employees; about 40% are in Orange Country, California.
Arbonne said it will keep its Irvine operations with "no plans for changes to our executive team."