Start-up Companies: Do Not Miss The Direct Selling Edge Conference 2018
February 1, 2018
By Team Business For Home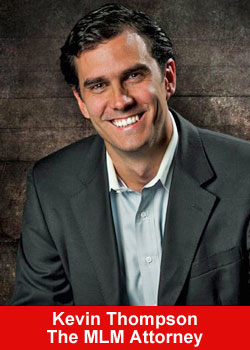 On your journey to build a great direct selling company, you will face numerous challenges.  To survive and prosper in this industry, your company needs to have an edge.
That is why in 2011 leading MLM Attorney Kevin Thompson and top compensation plan consulting Jay Leisner created the Direct Selling Edge Conference to provide companies like yours with action steps you can take to build your direct selling, network marketing, party plan, or social selling business smarter and faster.
The 19th Direct Selling Edge Conference will be held soon on March 13-14, 2018 in Garden Grove, California.  Tickets for two full days of education for companies are only $200 each.
To watch the conference video, read attendee testimonials, or to book your tickets, visit https://www.directsellingedge.com
A Unique Learning Experience
At one of the early conferences, one attendee keenly observed, "This is not just a conference.  It is a school for companies."  He was absolutely correct.
DS Edge students have given this conference very high marks.  See for yourself by reviewing some or all of the 86 reviews.
Learn More '" Earn More
The wisest direct selling executives never stop being students.  They are always open to learning more.  They encourage their field leaders to seek out opportunities to learn, and they follow their own advice.
Owners and employees of new and established direct selling companies attend the two-day Direct Selling Edge Conference to learn more about compensation plan design and improvement, how to build your field force, legal regulations, social media best practices for direct selling companies, direct selling operations, compliance, how to create a great company culture, what to do before you obtain or replace your software, and much more.
The faculty members of the Direct Selling Edge Conference are all top experts in their respective fields.  The topics taught are suitable for both startup companies and companies already in business.  At this MLM and party plan conference, wisdom will be shared in every presentation.
Discover what you will learn by viewing the complete agenda.
When you attend the Direct Selling Edge Conference in March, you will return home with action steps you can take right away to grow your company faster.
In addition to the education, attendees will have an opportunity to personally meet with speakers at consulting appointments at the end of each day.  You can receive up to four hours of consultation from industry experts at no additional charge.
At $200 per ticket, the conference is a great value.  The cost to you will be small, while the benefits for your company will be huge.
All details for the conference are posted at https://www.directsellingedge.com/.
If you own or are employed by a direct selling company, in todays fast changing world it is more important than ever for you and your company to have an edge.