ARIIX And NuCerity Merge
March 5, 2018
By Team Business For Home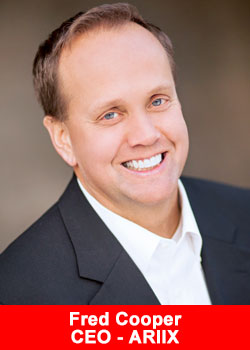 On March 5, 2018, ARIIX, an international opportunity company that promotes healthy, toxin-free living announced its merger with NuCerity, a Houston, Texas-based network marketing company.
This partnership formed due to different market strengths and the opportunity those strengths presented for the representatives, along with strong projected sales figures.
ARIIXs 2017 year-end sales were $178 million USD, an 18% increase over the previous year.
NuCeritys 2017 year-end sales were $35 million. Thirty-thousand NuCerity representatives will be unified with the current ARIIX representative base through this merger.
With the combined revenue and sales efforts from this partnership, the healthy and stable projected sales for 2018 year-end are $300 million USD.
This is a strong union for both ARIIX and NuCerity,'
says Fred Cooper, ARIIX CEO and Founder.
Both companies have incredibly strong markets where the other does not, as well as high-quality products which complement each other seamlessly.
Our representatives and employees will undoubtedly be able to grow with and learn from each other, and I can already see strong teams forming which include both NuCerity and ARIIX entrepreneurs.'
NuCerity creates products with clinically tested ingredients, which aligns with the six brands ARIIX currently produces.
The NuCerity products will be brought under the ARIIX House of Brands and will be available as the registration process completes in each market.
Currently, ARIIX is officially open in 17 markets, and the merger with NuCerity will allow for at least two more immediate market openings in 2018.
About ARIIX
ARIIX is an international direct selling company that creates efficacious, toxin-free products marketed through independent representatives. The ARIIX opportunity and brands are available in Australia, Canada, Greater China including Hong Kong SAR and Taiwan SAR, Japan, Kazakhstan, Mexico, the Netherlands, UK, Belgium, Russia, Singapore, South Korea and the United States.
For more information, please visit ariix.com or call 1-855-462-7449.
About NuCerity International, Inc.
One of the fastest-growing network marketing companies in the world, NuCerity International provides clinically tested and dermatologist recommended skin care products proven to prevent dehydration for radiant and youthful skin.
Based in Houston, Texas, NuCeritys scientifically developed, anti-aging skincare and health and wellness products are sold by thousands of independent distributors in 16 markets around the world.
For more information, please visit www.nucerity.com.