Josh And Lindsay Scheel Achieve Chairman Rank At PURE
March 29, 2018
By Team Business For Home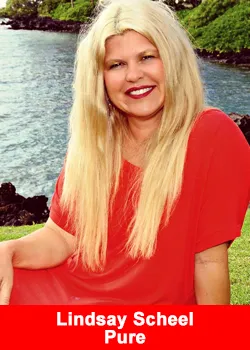 PURE Independent Business Owners (IBOs), Josh and Lindsay Scheel, have achieved the rank of Chairman Black Diamond through the company's PURE Rank Bonus Program.
The Scheels earned a bonus for $37,500 on top of their weekly commissions.* This accomplishment follows their achieving Presidential Black Diamond rank two weeks ago.
"I am flattered to receive this honor and to be included among PURE's top leaders," said Lindsay Scheel.
"This honor recognizes the accomplishments of our entire PURE team, without whom we would not be able to achieve the success we've had."
IBOs Josh and Lindsay Scheel live in Montgomery, Texas with their three children. The Scheels joined PURE in December 2016.
"The Scheels are greatly enriching the lives in their communities,"said PURE CEO Daren Hogge.
"They are modeling the way for others as they develop leaders, and I look forward to seeing them continue their streak."
The PURE opportunity gives people the chance to earn weekly residual income. In addition, through the PURE Rank Bonus, IBOs receive bonuses and incentives. Beginning at the rank of Platinum Director, awards through the program range from $1,000 USD all the way to $250,000 USD.*
PURE's total payout through the PURE Rank Bonus program since its inception in April 2017 is over one million dollars.
About PURE
PURE: People United Reaching Everyone is a leading innovator in health and wellness products. We believe people can achieve Whole Health with a balance of physical health, healthy finances and purpose.
The products work together; complementing and supporting each other to maximize their effectiveness and deliver optimal results. PURE is a global company headquartered in Frisco, Texas, with offices in the Taiwan and Korea.
For more information on the products or business opportunity, visit www.livepure.com.