Immunotec Convention In Guatemala Attracts 1,500 Attendees
April 25, 2018
By Team Business For Home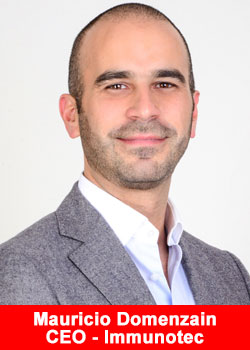 Immunotec currently operates in six markets worldwide: Canada, Mexico, United States, Dominican Republic, Ireland and the United Kingdom.
Two other markets in Latin America will open in 2018, with Guatemala this month.
Immunotec has quite a compelling story to tell. Its 20-year history is rooted in groundbreaking scientific research and product innovation, which began 40 years ago in Canada.
But the story isnt over'"not by a longshot, according to new CEO Mauricio Domenzain. A big dose of personality and focus on culture is setting the company up for its next chapter of success.
Immunotec was actually founded as Immunotec Research in 1996. It was born out of the work of medical researcher Dr. Gustavo Bounous.
In 1978, Bounous initiated a novel program in conjunction with colleagues from the McGill University Faculty of Medicine in Montreal, including Dr. Patricia Kongshavn, to search for a dietary protein source that would boost the immune system.
The process took 15 years, but it led to the development of a high-quality, bioactive material given the name Immunocal, which helped to sustain normal glutathione (antioxidant) levels.
By the mid-1990s, the scientists had teamed up with veteran network marketing entrepreneurs to found the company now known to the world as Immunotec.
The companys two flagship products, Immunocal and Immunocal Platinum, have been widely used by many for more than two decades, and the company can boast that its flagship product is backed by an ever-increasing number of clinical studies. Its even listed in the prestigious Physicians Desk Reference, the comprehensive drug reference book used by doctors, nurses and pharmacists.
Scientific credibility and superior quality are fundamental to the companys brand DNA and are reflected in the tagline: The Science of Living Better. According to Mimi Cohen,  Vice President of Marketing,
This tagline also speaks to our exceptional business opportunity that is designed to help people live better. Immunotecs powerful combination of scientifically proven products and generous compensation plan is our unique selling proposition.'
Increasing our footprint in the Americas and beyond is perfectly in line with our ultimate mission encompassing 40 years of research, to educate people in the Science of Living Better,' says President of Immunotec USA Meredith Berkich.
The incredibly strong connection between the Consultants in different countries creates a high level of enthusiasm and engagement, which is behind the more than 50 percent increases in sponsorship month over month, double-digit growth year over year, and what drove sales beyond the $100 million annual revenue mark in 2017 for the first time in the companys 20-year history.'
About Immunotec
Headquartered in Montreal, Canada, with offices in Mexico City and Houston, Immunotec develops, manufactures, markets, and sells research-driven nutritional products through its fast-growing network of independent consultants in Canada, the Dominican Republic, Ireland, Mexico, the United Kingdom, and the United States.
For more information please visit www.immunotec.com