QNET Global Convention In Malaysia Sees More Than 15,000 attendees From 70 Countries
April 25, 2018
By Team Business For Home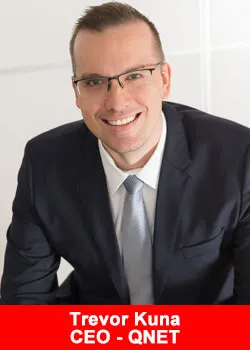 Prominent Asian Direct Selling Company, QNETs annual convention V-Malaysia 2018 opened here amidst great fanfare in the presence of more than 15,000 entrepreneurs from around the globe.
This years convention marks an extraordinary experience for QNET and all its participants as the company celebrates its 20th anniversary. The event opened with a colorful extravaganza of music and dance performances, comprising of both local and international hit numbers.
The high energy five-day convention welcomes distributors of QNET from all over the world to the Subterranean Penang International Conference & Exhibition Centre (SPICE) in Penang Island, Malaysia.
The convention includes a series of training programs, motivational speeches, unveiling of brand new lifestyle products of QNET, various entertainment events and more, including an appearance by Bollywood star, Anil Kapoor. A key attraction this year is the QNET Carnival which showcases over 30 brands of QNET products in one of the biggest exhibitions ever held by the company.
According to QNET CEO Trevor Kuna, business leaders from QNETs key regional markets in Middle East, Central Asia, Africa and the Indian sub-continent are attending this years convention.
Themed '˜One People. One Planet. One Purpose, the five-day event gives our Independent Representatives and customers a chance to experience and test our products in person, while also allowing them to interact with our staff from across the globe. It is also a great platform to celebrate the spirit of entrepreneurship that the direct selling industry sparks in millions across the globe, enabling them to improve their lives and the lives of others,' said Kuna.
QNET has a strong focus on promoting ethical business practices and inculcates that in its distributors through continuous trainings and workshops. It was ranked as one of the 100 Solid Top MLM Companies For 2017 by Direct Selling news portal, Business For Home.
QNET retails a variety of products for wellness, personal care and beauty, holidays, home care and e-learning courses among others that enhance the everyday lives of its customers around the world. QNET is a member of the Direct Selling Associations of Malaysia, Singapore, the Philippines, Indonesia and the United Arab Emirates.
About QNET:
 QNET is one of Asias leading direct selling companies offering a wide range of health, wellness and lifestyle products that enable people to lead better lives. For 20 years, QNETs grass-roots business model fuelled by the power of e-commerce has helped empower millions of entrepreneurs in more than 100 countries worldwide.
QNET is headquartered in Hong Kong and has a presence in more than 25 countries around the world through subsidiaries, branch offices, agency partnerships, and franchisees.
QNET is a member of the Direct Selling Associations of Malaysia, Singapore, the Philippines, Indonesia, and UAE, as well as the Hong Kong Health Food Association and the Health Supplements Industry Association of Singapore among others.
QNET is also active in sports sponsorships around the world. Some of the more prominent partnerships include being the Direct Selling Partner of Manchester City Football Club and the African Club League Championships of the Confederation of African Football (CAF).    `
For more information, please visit QNETs website at www.qnet.net