Jeunesse Global Reaches $5 Billion In Cumulative Worldwide Sales In 8th Year
May 10, 2018
By Nicole Dunkley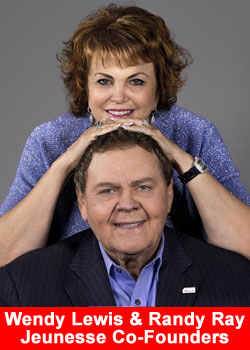 After a record-breaking month with sales of more than $150 million in March, Jeunesse reached the impressive milestone of $5 billion in cumulative worldwide sales in its eighth year of business.
Since its inception in 2009, Jeunesse has posted impressive growth, becoming the youngest company in direct selling history to reach billion-dollar annual sales in 2015.
By the following year, Jeunesse had reached $3 billion in cumulative sales, and has added $2 billion to that number in less than 18 months.
The companys extraordinary growth has been widely recognized.
Jeunesse has received more than 30 growth-related awards since 2014, including five Stevie® awards for Fastest Growing Company of the Year, ranking for the past four years on the Inc. 500|5,000 list of the fastest growing private companies in America, ranking on the Direct Selling News'  Global 100 list since 2012, and receiving the DSN Bravo Growth Award in 2017 for growing annual sales by $2 billion through two years (2014 to 2016).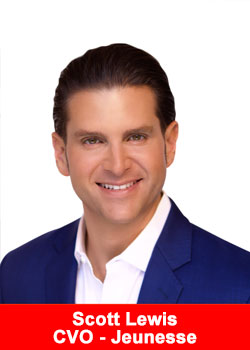 Jeunesse Founders Randy Ray, CEO, and Wendy Lewis, COO, and Chief Visionary Officer Scott Lewis credit the companys growth to the vast global family of Jeunesse Distributors and employees whose hard work and dedication continues to support the companys mission and goals.
We are humbled and grateful to have reached this moment in our companys history.

For us, the importance of this milestone isnt measured in dollars,'
Scott Lewis said.
The true value lies in the lives changed as people maximize their potential in business and in life by sharing our world-class, innovative products, and in the impact our success allows us to make for children through our nonprofit foundation.'
In 2017, the companys nonprofit, Jeunesse Kids raised $1.58 million to aid children around the world.
About Jeunesse
Jeunesse is a global direct selling company with a mission to positively impact the world by helping people look and feel young, while empowering them to unleash their potential. The companys exclusive skin care and nutritional products form a comprehensive Youth Enhancement System.
With multilingual customer service, back office support and a global enrollment system, Jeunesse utilizes a cutting-edge platform to share innovative products, training and support through 32 fully operational offices to markets in over 140 countries. Learn more at jeunesseglobal.com.