SPX Nutrition Launches 100% THC-Free CBD Hemp Oil Softgel
May 9, 2018
By Team Business For Home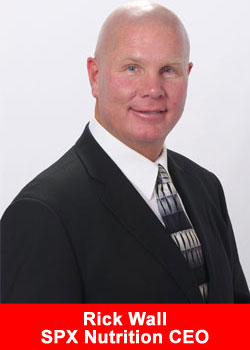 SPX Nutrition takes on the cannabinoid product market with its unmatched 24k Gold Hemp Oil Softgel with Nano Emulsion Technology.
24K Gold is the ninth originally formulated product since SPX Nutritions founding in 2014 and the third in the SPX Life Sciences line.
24K Gold is the only CBD oil product on the market in softgel form and 100 percent THC-free. This new technology leads to 3 to 5 times higher bioavailability and absorption than other CBD oil-based products.
The Nano Emulsion Technology makes 24K Gold 100 percent water soluble and allows absorption before being digested. Most CBD oils have a less than 10 percent absorption rate and leave an oily aftertaste.
CBD oil has a range of health benefits and has been shown to help with many diseases and disorders including pain and inflammation, anxiety, seizures, neurological disorders, nausea, skin care, diabetes, cardiovascular disease and PTSD.
With all the misinformation surrounding CBD, it was of utmost importance to bring a superior CBD product to the market that is 100 percent THC-free.

I want people to feel better and be able to live their lives to the fullest.'
said CEO Rick Wall.
About SPX Nutrition
The goal of SPX Nutrition is to energize and transform as many lives as possible with both the most powerful, revolutionary wellness products and business opportunity on the market. SPX Nutrition has plans to add to the product line as well as they take the company international.
SPX Nutrition prides itself on offering effective, safe, all natural, gluten-free and non-synthetic health supplements. The compensation plan for Independent Professionals is a hybrid uni-level plan geared towards paying higher commissions to the field enabling faster profits and simplified residual income. For more information please visit www.spxnutrition.com