World Global Network Expands To Taiwan
May 31, 2018
By Team Business For Home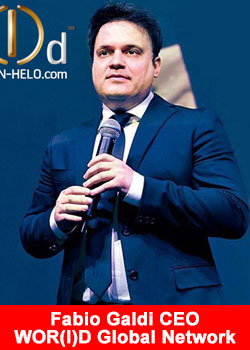 World Global Network (WGN) continues its highly successful international expansion with the opening of Taiwan, the Republic of China.
With a brand-new office in Taipei, WGN is poised for significant business expansion in this entrepreneurial island nation of nearly 24 million people.
With the commitment of very successful network marketing leaders in Taiwan, WGN is more prepared than ever to see its Life Sensing Technology play a remarkable role in Taiwans network marketing success story.
On May 19, 2018, in a full capacity crowd in the Grand Ballroom at the Sheraton Grand Taipei Hotel, an introductory vision was shared with a standing-room only audience of the sweeping technology-based opportunity which is now fully available in Taiwan.
The atmosphere at that exciting event was electrifying and received great support from countless numbers of WGN leaders and team members.
Taiwan now joins the dynamic markets of WGN Asia and is destined to play a key role in the continuing momentum and success of this one-of-a-kind company.  The companys distributors in Taiwan will he highly involved in building a massive network not only in Taiwan, but throughout the region and the rest of the world.
With credit to a structured and consolidated expansion plan, the activity of the Company is constantly growing and reaching more users and distributors all around the globe.
Multi-level marketing has become a popular second job for many professionals in Taiwan and the sales revenue per sales person is ranked fourth in the world.
Recent figures indicate that more than 2.76 million people  (more than 10% of the entire Taiwan population)  are engaged in the network marketing business in Taiwan.  This foreshadows great success for WGN in this important world market.
Taiwan is a marvelous addition to the WGN family of countries. With the companys arrival in the Republic of China, it is evident of WGNs commitment to play a game-changing role in forging a new path with a highly creative, innovative and unique offering in network marketing.
About World Global Network
With its headquarters in Singapore and its US office in Miami, Florida, and Provo, Utah, USA, World Global Network stands apart as a fast-growing company and a leader in the Network Marketing Industry. In its 10 offices distributed across the globe, WGN employs the brightest minds, the best professionals and motivated personnel to drive its business and create sustainable and valuable opportunities for its distributors worldwide.
Using innovative products and a proven, direct selling business model, Word Global Network helps its distributors around the world to transform their lives, and their familys livelihoods. For more information please visit www.worldgn.com.