ARIIX Opens New Office in Mexico City To Support Accelerated Growth
June 2, 2018
By Team Business For Home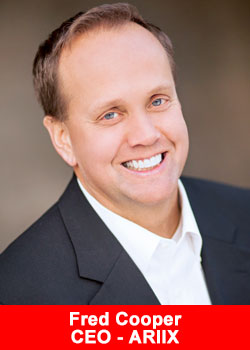 ARIIX, an international opportunity company that promotes healthy, toxin-free living '" also recognized as No. 78 of the top 100 fastest-growing companies in the industry '" held a grand opening celebration for its new office in Mexico City, Mexico.
The new office opening follows the merger of ARIIX and NuCerity, which increased the collective representative base in Mexico and created a need for a new location that was not only secure, but that would also provide necessary support to the representatives.
The new ARIIX Mexico office is situated in an excellent location, which will be easily accessible to all at Insurgentes Sur 2376, Chimalistac, 01070 Mexico City, CDMX, Mexico.
To begin, 16 employees will be supporting the representative field through the ARIIX Mexico office, with plans to hire and expand the team in the future.
We wanted to give our representatives a place to call home,'
says Mark Wilson, ARIIX President and Founder.
This office is somewhere they can bring guests and share the incredible business opportunity ARIIX offers. Conference rooms will be available for use for representatives and employees alike. This is one more strategic tool in our toolbelt to support the projected growth and profitability of our thriving Mexico market.'
The grand opening celebration precedes the ARIIX Next Level World Tour event in Mexico City and followed the ARIIX Next Level event in Queretaro.
Those in attendance included Fred Cooper, ARIIX CEO and Founder; Mark Wilson, ARIIX President and Founder; NuCerity Founders Lonnie McKinney and David Dillingham; members of the North America Partners Council and top Mexico leaders.
ABOUT ARIIX
ARIIX is an international opportunity company that creates efficacious, toxin-free products developed through collaboration with world-renowned experts and marketed through independent representatives.
The ARIIX opportunity and brands are available in Australia, Canada, Greater China including Hong Kong SAR and Taiwan, Japan, Kazakhstan, Mexico, the Netherlands, UK, France, Belgium, Ireland, Russia, South Korea and the United States. For more information, please visit ariix.com or call 1-855-GO-ARIIX.