Cannabidiol Oil Company Stops Sales To Canada
June 2, 2018
By Nicole Dunkley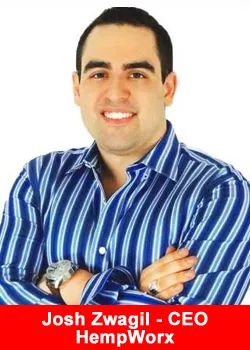 HempWorx, a Las Vegas-based multi-level marketing company,  has recently suspended sales of CBD oil in Canada after a News investigation revealed its product is illegal and is not authorized for sale in Canada, according to Health Canada.
The product was popular in the alternative medicine world because many believe CBD oil '" which does not get you high like regular pot '" has wide-ranging health benefits. However, CBD is a controlled substance like marijuana, which is illegal without a prescription.
In early May, the company sent out an email to affiliates announcing it was "temporarily suspending HempWorx from sale in Canada until licensing has been awarded by Health Canada."
It is not clear what type of licensing the company was seeking from the health regulator but the email said it made the application nine months ago.  The company acknowledged the problems this could cause for its Canadian affiliates who were building their HempWorx businesses.
"This may be not-so-great news, and we are committed to making things right for you," the email said. "Canadians will not get purged from the system for not meeting active order requirements."
The company told affiliates the shut-down to the Canadian market was "due to the increasing demand to bring HempWorx products to Canada and our commitment to compliance."
Source: CBC.ca
About HempWorx
HempWorx LLC is a Las Vegas-based multi-level marketing company. Affiliates markets 11 Hemp-Derived CBD brand line up. HempWorx products, made from industrial hemp plants grown on Kentucky farms. Cannabidiol (CBD), a constituent that naturally occurs in industrial Hemp, is just one of over 85 cannabinoids that is identified in the cannabis plant. HempWorx oil is CO2 extracted resulting in a solvent free, pure extract.