Jeunesse Wins 21 Communicator Awards In 2018 Competition
June 2, 2018
By Team Business For Home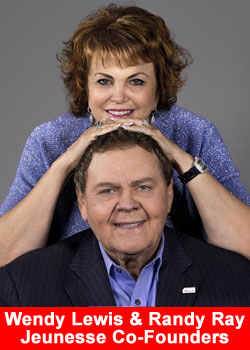 Jeunesse Global was honored with more than 20 awards in the 24th annual Communicator Awards for excellence in print, video and social media communications. The company received an impressive 11 Gold awards of Excellence and 10 Silver Awards of Distinction.
Jeunesse received Gold awards for branded content for the following video projects:
Jeunesse 2017 Lifestyle Rewards recap
Jeunesse EXPO8 Elevate 2017 World Tour promo
Jeunesse Kids Identity overview
Jeunesse Spa launch
Luminesce HydraShield Mask launch
"We Live Jeunesse" corporate overview
along with the following collateral materials:
Jeunesse Spa product flyer
Luminesce HydraShield Mask flyer
Naära product flyer
NV BB Perfecting Mist Foundation sales aids design
Silver awards were garnered for:
Be the Envy' Influencer Marketing Campaign
Jeunesse EXPO8 Elevate 2017 World Tour welcome booklet
Jeunesse Kids 2017 Bringing Hope Ecuador video
Jeunesse LEAD L.A. 2017 Star Mixer invitation
Jeunesse Spa packaging
Luminesce HydraShield Mask packaging
Luminesce HydraShield Mask video graphics
Naära product brochure
Naära product launch video
We Live Jeunesse' video branded content
The Communicator Awards are judged by the Academy of Interactive and Visual Arts (AIVA), a 600+ member organization of leading professionals from various visual arts disciplines.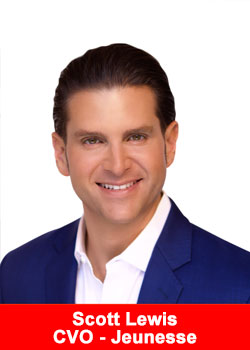 AIVA membership includes professionals from: Coach, Disney, Estée Lauder, Lockheed Martin, MTV Networks, Pitney Bowes and many others.
Communicating across the many platforms we use is essential to the success of the Jeunesse global brand,'
said Jeunesse Chief Visionary Officer Scott Lewis.
We are so proud that our global MarCom team is able to produce creative communications that continue to impress the prestigious AIVA judging panel and we congratulate them on their outstanding efforts.'
With more than 6,000 entries from the U.S. and around the world, the Communicator Awards is the largest and most competitive awards program honoring creative excellence for communications professionals.
About Jeunesse
Jeunesse is a global direct selling company with a mission to positively impact the world by helping people look and feel young, while empowering them to unleash their potential.
The companys exclusive skin care and nutritional products form a comprehensive Youth Enhancement System. With multilingual customer service, back office support and a global enrollment system, Jeunesse utilizes a cutting-edge platform to share innovative products, training and support through 32 fully operational offices to markets in over 140 countries.
Learn more at jeunesseglobal.com.