World Global Network Announces Significant Office Expansion In Vietnam
June 4, 2018
By Team Business For Home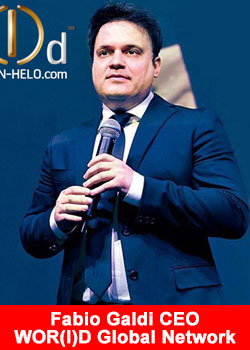 World Global Network (WGN) is expanding its presence and image in Vietnam, a very important Asian market.
This innovative company famous for its Life Sensing Technology, has just invested in building a new office in Hanoi, Vietnam. The new office is 4 times bigger than the current one and is capable to handle WGNs exploding business in this exciting country.
With this much larger office, WGN is perfectly positioned to provide everything necessary to respond to Vietnams ever-increasing numbers of innovative entrepreneurs.
The new Vietnamese headquarters was specifically designed to host hundreds of distributors with new meeting space and the latest technology available to introduce WGNs game-changing products and technology advances to the hard-working people of Vietnam.
This new investment will support all aspects of WGNs business operations and support the continuing rise of the companys very successful business in Vietnam.
The General Manager of WGN Vietnam is Snow Bui. Snow holds a BA in Foreign Languages and Accounting. She has held key positions with multinational corporations and has 10 years experience in the network marketing industry. Her role in senior executive positions in Vietnam with MLM companies has prepared her to lead WGNs exciting growth in this dynamic country.
With passion and enthusiasm, she has applied her deep experience in developing WGN in the Vietnam market.  She will be leading a complete professional staff whose goals are to provide outstanding service to all the existing and new distributors, leaders, and consumers of the WGN products and services.
The goal of WGN is to offer an innovative opportunity to their distributors to have a turnkey business with strategically planned starting costs and incredible benefits such as time and financial freedom, personal flexibility, fun and friendship, and unlimited opportunities for growth.
Founder and Chief Executive Officer, Fabio Galdi said,
Working on the simultaneous expansion of Asia and Europe while maintaining our presence in North America is our way of focusing on delivering a great service to our customers and establishing our leading position in the MLM technology market.
Looking ahead, we will continue to invest in advancing our international development and increasing WGN's relevance to our distributors and users rapidly evolving lifestyle, using Life Sensing Technology.'
About World Global Network
With its headquarters in Singapore and its US office in Miami, Florida, and Provo, Utah, USA, World Global Network stands apart as a fast-growing company and a leader in the Network Marketing Industry. In its 10 offices distributed across the globe, WGN employs the brightest minds, the best professionals and motivated personnel to drive its business and create sustainable and valuable opportunities for its distributors worldwide.
Using innovative products and a proven, direct selling business model, Word Global Network helps its distributors around the world to transform their lives, and their familys livelihoods. For more information please visit www.worldgn.com.