Isagenix Expands To Spain And Belgium
July 13, 2018
By Team Business For Home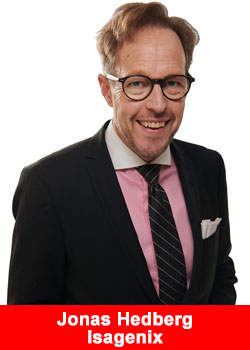 Isagenix International, a global health and wellness company providing nutrition and lifestyle solutions, is continuing its European expansion with market launches in Spain and Belgium.
Isagenix entered Spain June 25 and Belgium April 23. The company manages both markets from its European headquarters in London, England.
It has been a goal of ours to build on our successful launches in the U.K., Ireland, and the Netherlands by expanding further into Europe, so we are excited to bring our offerings to Belgium and Spain,'
said Jonas Hedberg, Isagenix regional general manager, Europe.
We look forward to seeing the people in these great countries embrace our high-quality nutritional products and solutions as well as the opportunity to build a world-class business by sharing Isagenix with others.'
The two new markets focus on weight management and energy and performance and offer some of the companys most well-known products. Featured products include the popular 30-Day Weight Loss System, IsaLeanâ"¢ Shake, e-Shotâ"¢, and Nourish for Lifeâ"¢.
Isagenix entered Europe in 2017 by offering its products and solutions in the U.K., marking its most successful market entry in company history.
The company launched in Ireland and the Netherlands soon after. With the addition of Belgium and Spain, Isagenix is now established in 17 markets internationally.
To learn more about Isagenix, visit our newsroom at Isagenix.com, like us on Facebook at Facebook.com/Isagenix, and follow us on Twitter and Instagram at @Isagenix.
About Isagenix International
Established in 2002, Isagenix provides systems for weight wellness, energy, performance, healthy aging, and wealth creation. With nearly 600,000 customers worldwide and more than 100 life-changing products, packs, and systems globally, the company is committed to producing Solutions to Transform Livesâ"¢.
Since its inception in 2002, Isagenix has generated $6 billion in cumulative global sales through a network of independent distributors in the U.S., Canada, Puerto Rico, Hong Kong, Australia, New Zealand, Taiwan, Mexico, Singapore, Malaysia, Colombia, Indonesia, the United Kingdom, Ireland, the Netherlands, Belgium, and Spain.
Isagenix is a privately owned company with headquarters in Gilbert, Arizona. For more information, visit www.Isagenix.com.