QNET Donates CFA 5 Million To Ivory Coast Red Cross
July 24, 2018
By Team Business For Home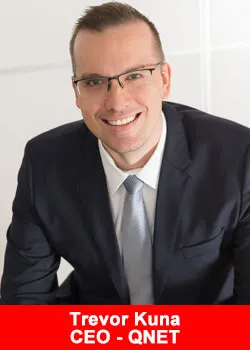 In efforts to provide flood relief across the nation, QNET has made CFA 5 million donation to Ivory Coast Red Cross.
QNET stated:
We are absolutely devastated by the recent deadly flood in Abidjan, Ivory Coast.

We are grateful to have the opportunity to give something back, and we hope that our humble contribution could be of help to the city that many of our friends and family call home.
Mrs. Kadidja Souare the President of Ivory Coast Red Cross said:
 "I thank QNET for this spontaneous drive to help the people who need it the most. I strongly advocate for the continuation of the collaboration with QNET, for a long term project." 
During the ceremony on Monday, July 2, 2018, held at the Red Cross headquarters in Ivory Coast, Mr. Biram Fall, QNETs Sub-Saharan Africa humbly presented a cheque of 5 million CFA to the President Ivory Coast Red Cross.
During his speech, Mr. Biram Fall introduced QNET and shares the philosophy of RYTHM (Raise Yourself to Help Mankind). It is our mission, our why – the reason why we do what we do. Through the wisdom of humility we encourage everyone to raise and better themselves to achieve the ability to help those in need. QNET aims to give back to the society and help promote community revivals.
Attendees from QNET include Ms. Arti Asawa РActing Director of Operations Africa, Maxime Peti РPublic Relations Manager Sub-Saharan Africa, Associate V Partner Amaral Fofana, Dr. Souleymane Fofana РAgent and Independent Representatives from the region. Representatives from Ivory Coast  Red Cross include Mr. L̩once Da РVice-President, Mr Kon̩ Fansu РDirector of Human Resources; Mr Franck Kodjo Gaba РCommunication Manager, Ms. Nina Ouattara РHead of Relations with Private Organizations and Program Coordinators.
Ms. Saoure shares how the donation will be used to provide assistance in the form of food, water, and medicine, as well as psychological support to the victims and their family. 23 deaths were reported and 1020 households were affected by the severe flooding in Abidjan, the economic capital of Ivory Coast on 18th June 2018.
Our hearts are with those who are affected.
About QNET:
QNET is one of Asias leading direct selling companies offering a wide range of health, wellness and lifestyle products that enable people to lead better lives. For 20 years, QNETs grass-roots business model fuelled by the power of e-commerce has helped empower millions of entrepreneurs in more than 100 countries worldwide.
QNET is headquartered in Hong Kong and has a presence in more than 25 countries around the world through subsidiaries, branch offices, agency partnerships, and franchisees.
QNET is a member of the Direct Selling Associations of Malaysia, Singapore, the Philippines, Indonesia, and UAE, as well as the Hong Kong Health Food Association and the Health Supplements Industry Association of Singapore among others.
QNET is also active in sports sponsorships around the world. Some of the more prominent partnerships include being the Direct Selling Partner of Manchester City Football Club and the African Club League Championships of the Confederation of African Football (CAF).    `
For more information, please visit QNETs website at www.qnet.net