ForeverGreen Worldwide Celebrates Record Sales Of Ketosis Drink Product
August 15, 2018
By Nicole Dunkley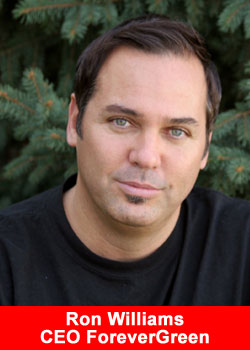 Health and wellness product maker, ForeverGreen Worldwide Corp. (OTCQB:FVRG) has developed and commercialized KetonX, a drink product comprised of a patented blend of ingredients that it claims kicks the body into a state of "nutritional ketosis within a matter of hours, not days."
Ketosis is a popular weight loss strategy involving low intake of carbohydrates, which triggers the body to burn fat for energy, making ketones in the process. It's enjoying popularity again, but ultimately has been around for decades, thrown into the spotlight with the low-carb Atkins and Paleo diet plans introduced years ago.
The initial launch of KetonX in envelope packaging is outperforming expectations, with sales topping $200,000 in the first week.
The new packaging of KetonX has made the product available to not only the North American and Latin American American markets, but global distributors in the Middle East, Africa, Asia and Europe, ForeverGreen's biggest market. The four-serving envelope is available now in over 107 countries, a 300% increase in market availability, according to the company.
Furthermore, the envelope style has other benefits, including cutting down on shipping costs and serving as a new platform for the company's Ketogenic-lifestyle product packs. Ultimately, it gives salesmen new arrows for their sales quivers, which should bolster both the top and bottom lines at ForeverGreen.
ForeverGreen chief executive Joe Jensen sees the logistical ease and increased geographic footprint with the new packaging launch as key to driving "significant future growth" and "dramatically" increasing shareholder value.
"KetonX has proven its capability and we are eager to see the subsequent success and expansion it has to offer," said Jensen in today's news release.
Following the news, shares of FVRG came out of the gate with a gap up three cents to 22 cents at Thursday's opening bell, but have since slipped back to 19 cents where they ended the day on Wednesday.
Volume is typically light with this stock and is looking like it is going to be again today, as only 17,500 shares have been traded one hour into the session.
About ForeverGreen Worldwide
ForeverGreen Worldwide Corporation develops, manufactures and distributes an expansive line of all natural whole foods and products to North America, Australia, Europe, Asia, Africa and South America, including their new global offerings, PowerStrips, SolarStrips and BeautyStrips. They also offer Azul and FrequenSea, whole-food beverages with industry exclusive marine phytoplankton, the Versativa line of hemp-based whole-food products, immune support and weight management products, Pulse-8 powdered L-arginine formula, TRUessence Essential Oils and Apothecary, 24Karat Chocolate and an entire catalog of meals, snacks, household cleaners and personal care products.